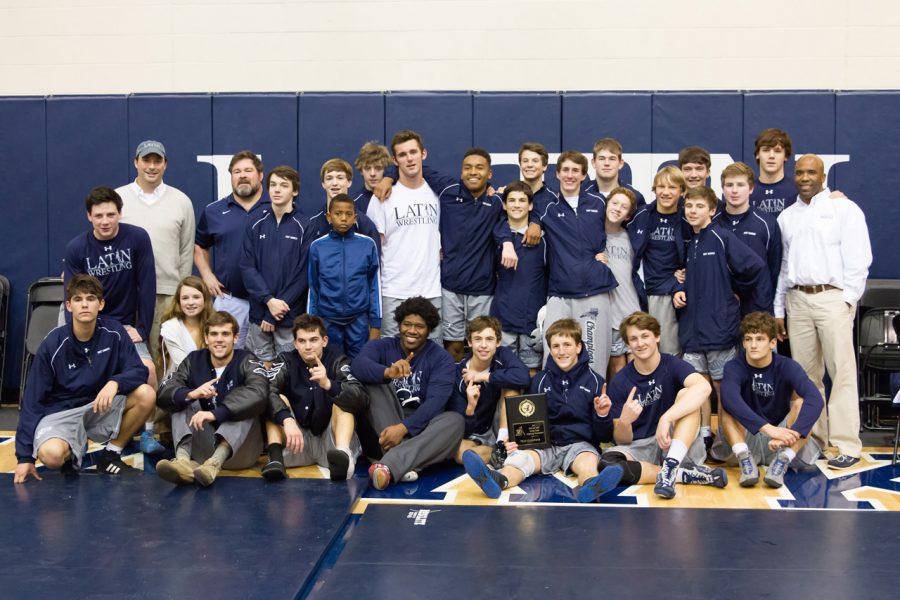 For most sports, eating healthy and eating a lot to fuel the body is encouraged by coaches and doctors, but with wrestling, eating has a different role. Wrestling has weight classes where most wrestlers have to cut weight in order to make a certain weight class. Some people have concerns with how wrestlers lose weight because they see them not eating, weighing their food on food scales, and running/working out in sweatshirts, sweatpants, and trash bags. People who don't know or understand the sport of wrestling see this practice as unhealthy and find it strange that high school boys are losing weight this way. Moreover, when even the smallest wrestler (at 106 pounds) is also losing weight, questions start to appear. However, those who understand wrestling, and even more importantly the wrestlers themselves, have a different view and a better understanding of why they engage in these practices and the process of losing weight. We sat down with captain David Cowan '18 and Latin head wrestling coach David Paige to further understand the concept of cutting weight.
"Just be smart about it and start as early as possible; you don't want to just do it the day before and have to lose 2 or 3 pounds," Cowan said, "it's easier to lose like ½ a pound every day then a dramatic amount in a short amount of time."
Learning how to cut weight the right way takes practice since everyone's body is a little bit different, and sometimes it takes doing it the wrong way a couple of times to fully grasp and understand the concept and what is right for their body. Many non-wrestlers wonder how wrestlers who have to cut weight have enough energy to sustain an entire match of three, two-minute periods.
"If you have to cut a bunch of weight, then you definitely feel a little bit deprived of water and food so you don't have as much energy," Cowan said. "but if you do it right it's not very bad. I've never really had trouble with it."
When we sat down with Paige, he explained in great detail the misconception about cutting weight and why it is necessary to do so as a wrestler. Interview with Paige attached above.