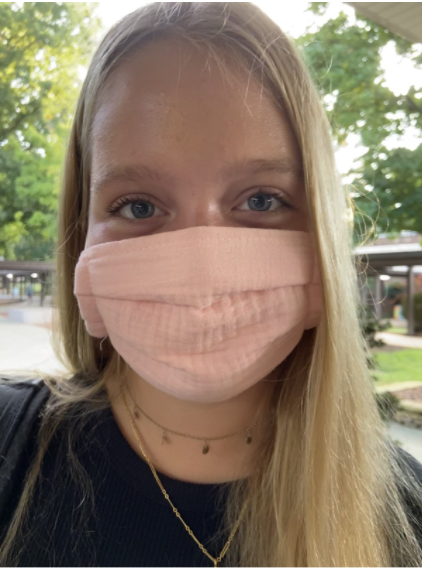 Who knew six months ago masks would become the hottest accessory of 2020? We wear masks to do almost everything now. Going to the store, going out to eat and most importantly, at school. Masks may not be ideal, but they are definitely necessary.
To learn a little more about the importance of masking-up, we asked Jean Asinger, Middle School & Upper School Registered Nurse, for her insight. "One of the important things to know about masks for sure is that one, you are protecting others by wearing a mask so that if you have COVID and you just don't have any symptoms, you are not going to be sharing that with anyone else, so masks can protect others if you have it," Asinger said. 
Now that face coverings are mandatory, have you found yourself wondering what your fellow peers look for in a mask, and if they share the same preferences? We covered the Hawk flock and got some answers. Sydney Lawrence '24 finds that comfort ranks high on her list of must-haves when shopping for masks she plans to wear to school. "I'm sitting in class all day, so I don't want to be wearing an uncomfortable mask," Lawrence said, "that's just not fun."   
Like all teens, Generation Z enjoys defining themselves with their fashion choices; if you have to wear them, why not make masks more fun? Freshman vice president Natalie Massardo '24 finds masks an essential accessory to her everyday style. "I have found that the style of the mask could be a staple to an outfit or be seen as an accessory," Massardo said. Who doesn't want a cute mask to match their favorite shirt?
While students are at home engaged in remote learning every other day, they get a break from wearing masks to school; but what about the teachers who must mask-up every day? Rick Hutchins, Middle School history teacher, looks for comfort in his masks, but he also tries to find ones that represent his interests. "Most of the masks I have tried on are comfortable, so I look at what they look like first. I have my Hawaiian shirt mask on because I love to wear Hawaiian shirts; it kind of represents my personality," Hutchins said. Hutchins has identified a key aspect of how masks can help wearers connect with each other. Without the benefit of facial expression, and often the ability to identify people, it can be entertaining to start conversations based on a person's mask motif. Also, you might just learn something new about him or her.   
Although comfort and style is important, efficiency ranks high on the list of qualities sought in a solid mask. Edward Yang '23 is more concerned about how well the mask will function than he is about what it looks like. "I don't care about style; when it comes to masks, I'm a pragmatic man," Yang said. 
Michael Neltner-Devine '24 explains why he believes it's important to wear a mask created with an emphasis on efficiency in terms of helping protect the Latin bubble. "You've got to keep your community and family safe," Neltner-Devine said.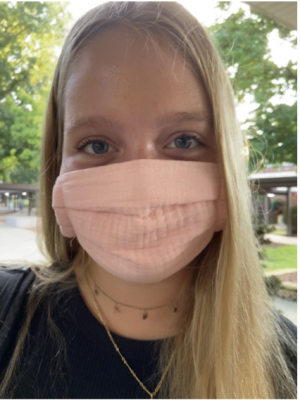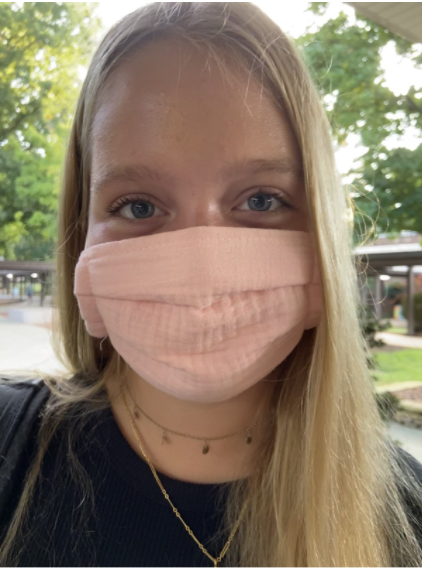 Most people find wearing masks uncomfortable but for this trend to become a thing of the past, everyone needs to take responsibility. Wear masks that follow the CDC guidelines. Be a healthy Hawk.
Still looking for the perfect mask? No problem—just keep reading to find out where to find the most popular masks in Charlotte Latin's Upper School. Your fellow Hawks voted these the most comfortable or the most stylish. Nonetheless, all were efficient and affordable.
Kitsch is a popular face mask brand due to its high comfort and cute style. Cameron Hutchinson '24 gave Kitsch high marks overall. "I like Kitsch because they are stylish and comfortable. I got it online from an Instagram ad because they looked cute and Kitsch ended up being my favorite masks. The masks are very breathable and came in a good deal—Three masks for $12.00. The elastic straps don't tug at my ear at all; they are very gentle," Hutchinson said. Kitsch face masks are 100% cotton, washable, reusable and one size fits most. 
Sydney Wargo '21 chose Athleta as her go-to mask. "Athleta. Perfect Masks. Fits great to my face and has room for a filter. Super comfortable and adjustable," Wargo said. Athleta masks are washable, reusable and made of  polyester and Spandex with inner polyester and mesh lining. One size fits most, but Athleta also offers kids sizes.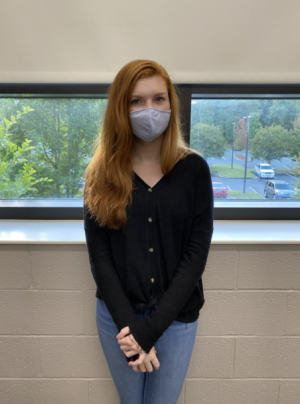 Name brand masks aren't the only masks of choice; disposable masks are also popular with Latin students. Holt Daniels '23 prefers disposable masks because of the convenience of knowing he can replace them easily and have extras available. "I personally like the disposable masks the most because they are comfortable and if I lose my mask, I have a pack of them in my bag so I can reach in and get a new one," Daniels said. Disposable masks have other benefits, as well. They can be cost-effective and many wearers report they slide less often than cloth masks because of their secure metal nose pieces. Disposable masks provide gender-neutral, utilitarian protection for those who wish to focus on function over fashion.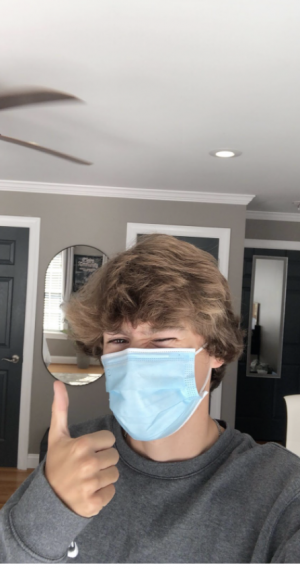 Why masks? Because masks are not a preferable addition to our daily lives, you may wonder, what is the importance of wearing them. Nurse Asinger provided us with more information on this. "There is more and more research coming out to show that if you wear a mask, you are less likely to get it yourself. Because think about it, if everybody is holding their droplets in their mask, there is less virus in the air around you and there is less likely incidence of transmission of the virus so it can help both ways and that's important. The other thing to know is that it can't be just masks; it has to be masks and it has to be six feet of distance and it has to be handwashing and all of those things can help us decrease the spread of the virus here on the campus and in the greater community," Asinger said. 
Masks have clearly become more than a fashion trend— they are an essential tool to keep each other safe. Teenagers have learned to embrace masks as a popular and required trend. While masks have become more of an essential accessory, hopefully one way they will go the way of the hair feathers in 2010 (Nobody really misses those, do they?).
Check out the polling results for all of their best-kept mask secrets.