About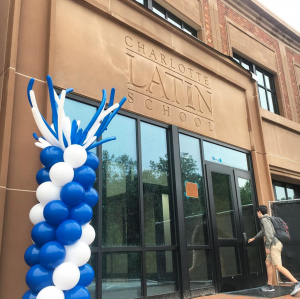 Mission Statement: The goal of The Hawk Eye, as Charlotte Latin School's Upper School student newspaper, is to translate the School's mission statement to journalism and online media. In accordance with this, we aim to both accurately inform and accurately represent the student body. Its purpose is to provide a reliable source of information on events and to focus on topics of significance and general interest to inform and entertain the entire school community. The staff strives for accuracy and freedom from bias in its stories. The Hawk Eye makes every effort to publish new content daily during the academic year.
DISCLAIMER: Editorials represent the opinions of their writers; they do not necessarily express the views of the administration, faculty, student body or The Hawk Eye staff and its adviser. Respectful comments on stories are encouraged. All comments are moderated by the online editor-in-chief and the adviser. Remarks containing profanity or directly attacking the writer are not accepted. To make a comment, a valid email address is required for confirmation but will not be displayed on the site. The staff retains the right to make changes in grammar and punctuation and to abridge letters for space considerations.
Corrections Policy: While we try to ensure that the information we provide is correct, mistakes do occur and we cannot always guarantee the accuracy of our material. If you do notice any errors please let us know, and we will investigate its legitimacy and make amends in the form of a retraction or re-editing material to retain accuracy. When corrections have been made to a story, it will be noted at the beginning of the story along with the date and time the correction was made.
Charlotte Latin School is located at 9502 Providence Road, Charlotte, North Carolina 29277. The phone number is (704) 846-1100.  
The faculty adviser is Director of Student Publications Lori Davis ([email protected]).

AWARDS