Film Review: Killing of a Sacred Deer
A brief film review on Yorgos Lanthimos' newest thriller, "Killing of a Sacred Deer"
January 8, 2018
ACTING

The actors in this film (Nicole Kidman as Anna Murphy, Colin Farrell playing Steven Murphy, Raffey Cassidy and Sunny Suljic as Kim and Bob Murphy) all did a phenomenal job. The way that these actors delivered themselves was as if they were playing the role of terrible actors…if that makes any sense. What I mean by this is that their lines were very structured and polite and this disconnected them from a more realistic way to speak. And this is something that I surprisingly really enjoyed. The audience is looking at this cookie-cutter family, but the film is able to dissect their lives and expose their true characters while still keeping this "perfect" front with their dialogue. What they lacked in dialogue they made up for in body language and choreographed movements which were extremely effective. These movements gave insight to the relationships between each of the family members. The acting was very convincing and was vital to the film's message and tone. Barry Keoghan, who played Martin, was absolutely perfect for his role.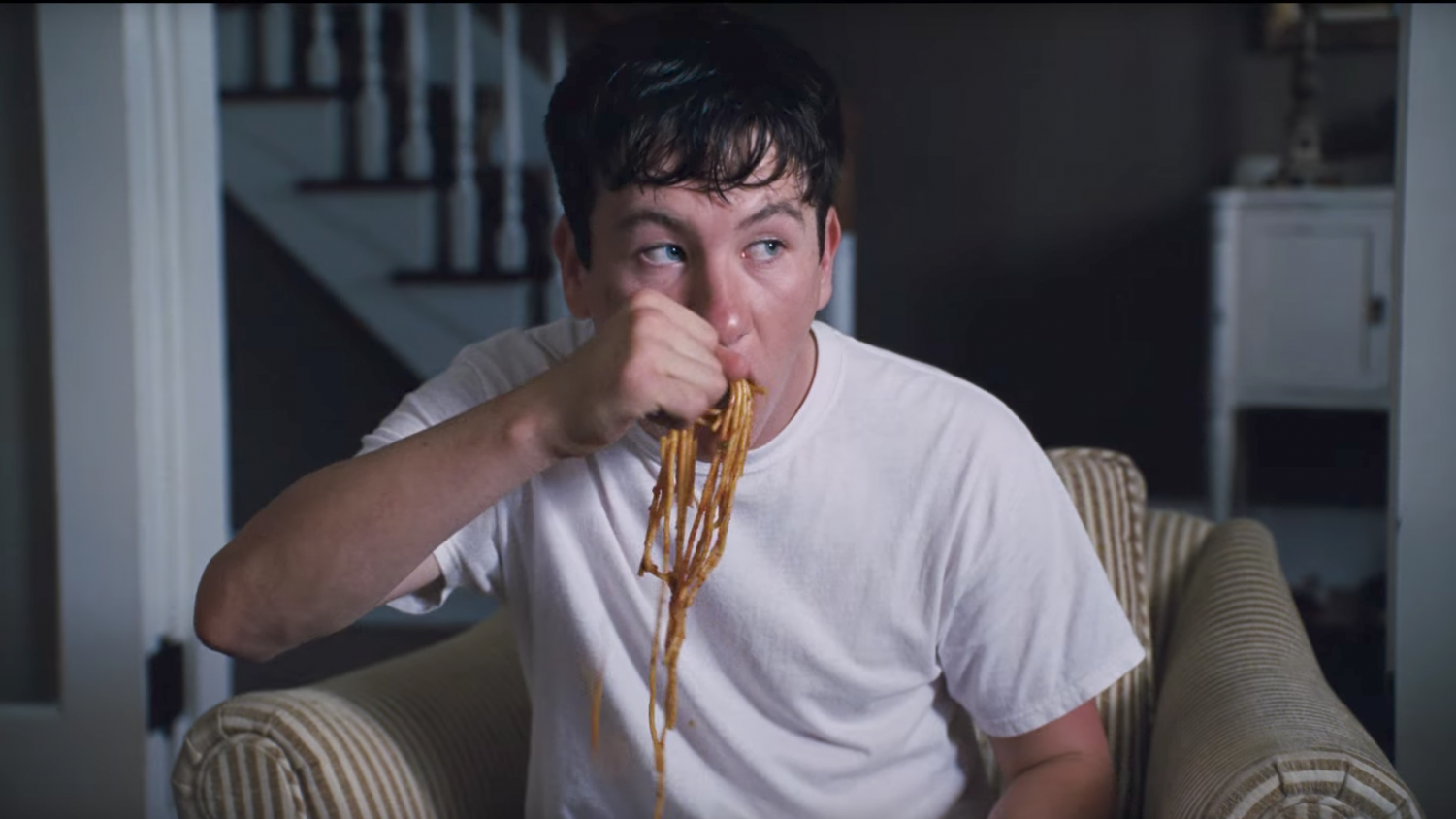 PLOT
The plot of the film is kind of this "put yourself in this person's shoes scenario." It is like a "would you rather" question, but on steroids. Basically, the film's premise demands that the father (played by Colin Farrell) must decide if he would rather kill one of his family members in order to save two others or watch them all die of an incurable sickness and therefore not be responsible for their deaths. The film then lays out the pros and cons of each of the family members, trying to help the father decide which family member to kill.
CINEMATOGRAPHY
Overall, there were a lot of shots that I really enjoyed in this film. The tracking shots through the hospital that were mimicked at the beginning and end held this sort of suspense that really elevated the film as a whole. The tight shots of the different family members allowed for their emotions to tell the audience more than their words were able to. Also, the strategy of pointing the camera up from a low angle when the father was speaking conveyed this power and dominance over the other family members furthered the fact that he is the one who holds the power in deciding who lives and who dies.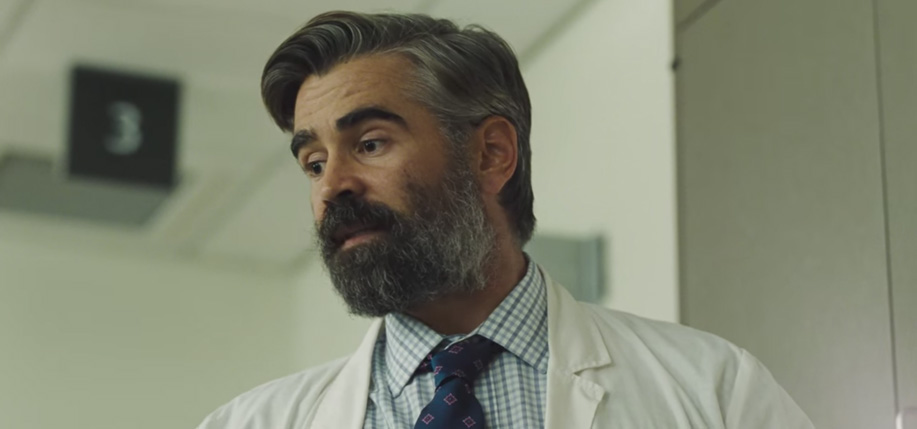 OVERALL THOUGHTS
So with all of this being said, if you are looking for a film that will keep you on the edge of your seat the entire time as well as something that you can discuss with with friends until the wee hours of the morning, I highly recommend watching Killing of a Sacred Deer. I would give the film a solid 7/10. The well-orchestrated camera movement and thrilling plot was very well executed.
Have you seen this movie? Let us know what you thought in the comments below!
This film was rated R for disturbing violent and sexual content, some graphic nudity and language per the MPAA.