Making the Superhero Show "Super" Again
In a highly saturated genre, it takes something special to stand out. That is what Marvel's newest show has accomplished.
February 9, 2018
First there were the supernatural, then there were superheroes.
Superheroes are unavoidable in the entertainment world. What started at an influx of movies from both publishers Marvel and DC quickly turned to the most marketable medium of the day: television.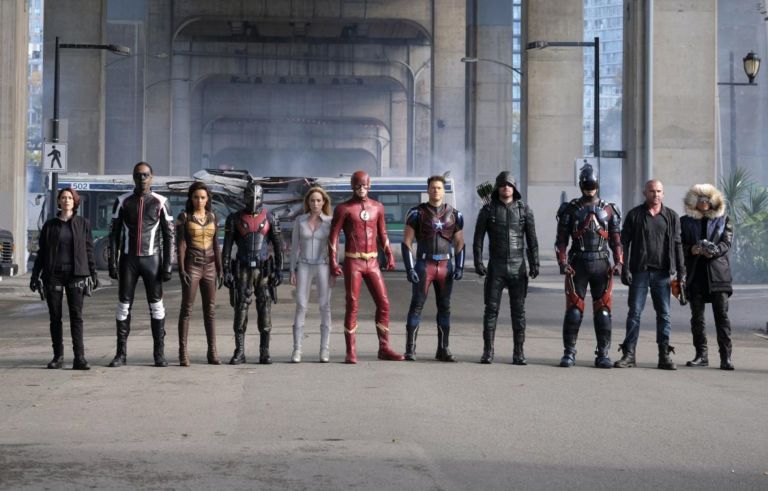 If you look the catalogue of superhero shows on air right now, it can be overwhelming. Superhero shows aren't new. Lynda Carter's Wonder Woman is iconic and the WB's Smallville was popular in the early aughts, but the new wave started when The CW started Arrow. That was back in 2012, and since then DCTV, as it's known, has grown to The Flash (2014), Supergirl (2015), Legends of Tomorrow (2016), and its newest edition Black Lightning (2018). DC has a few other shows on different networks, including Fox's Gotham, but those aren't connected to the lineup on The CW.
Marvel has capitalized off of this as well, though notably less on live television. Agents of Shields premiered on ABC in 2013, and since then they had one more failed attempt with Agent Carter. At the moment they have one more show lined up for next season on Freeform, Cloak and Dagger. Marvel also has its X-Men shows on different networks, like The Gifted which is in its freshman season on Fox and Legion on FX.
What Marvel holds back from networks, they produce on Netflix. All involved in the same universe, and mostly in the same city, are Daredevil, Jessica Jones, Luke Cage, Iron Fist, Defenders, and the newest addition that dropped in November 2017, Punisher. Their newest venture was made for Hulu and stands apart from their past television ventures.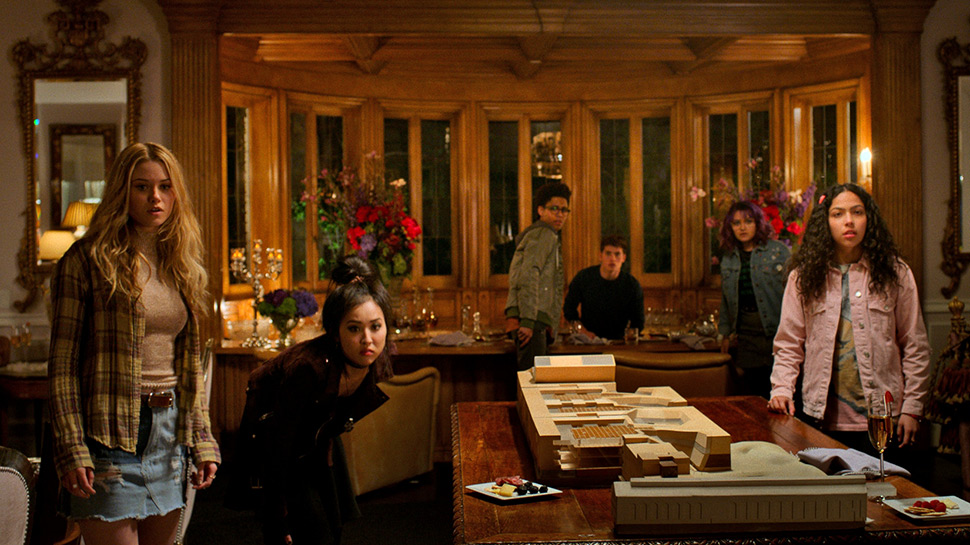 Runaways, which dropped on Hulu in November 2017, did not seem like much at a first glance. Teens finding out there's more to their world than they thought? Not only does that sound like a lot of superhero shows, it sounds like all the supernatural shows that populated networks for years. Runaways was a show that had people rolling its eyes before it aired, but then Hulu put up the first three episodes and people started talking.
The simple premise of the show is this: six teenagers who were former friends because of their families discover that that their parents are involved in ritualistic crime. The underlying plot is good enough to keep the story moving in its first season, and though the normal subplots that come with teen dramas emerge the season is pretty central to the idea that these kids are trying to figure out who they parents are and what that means for them as their children.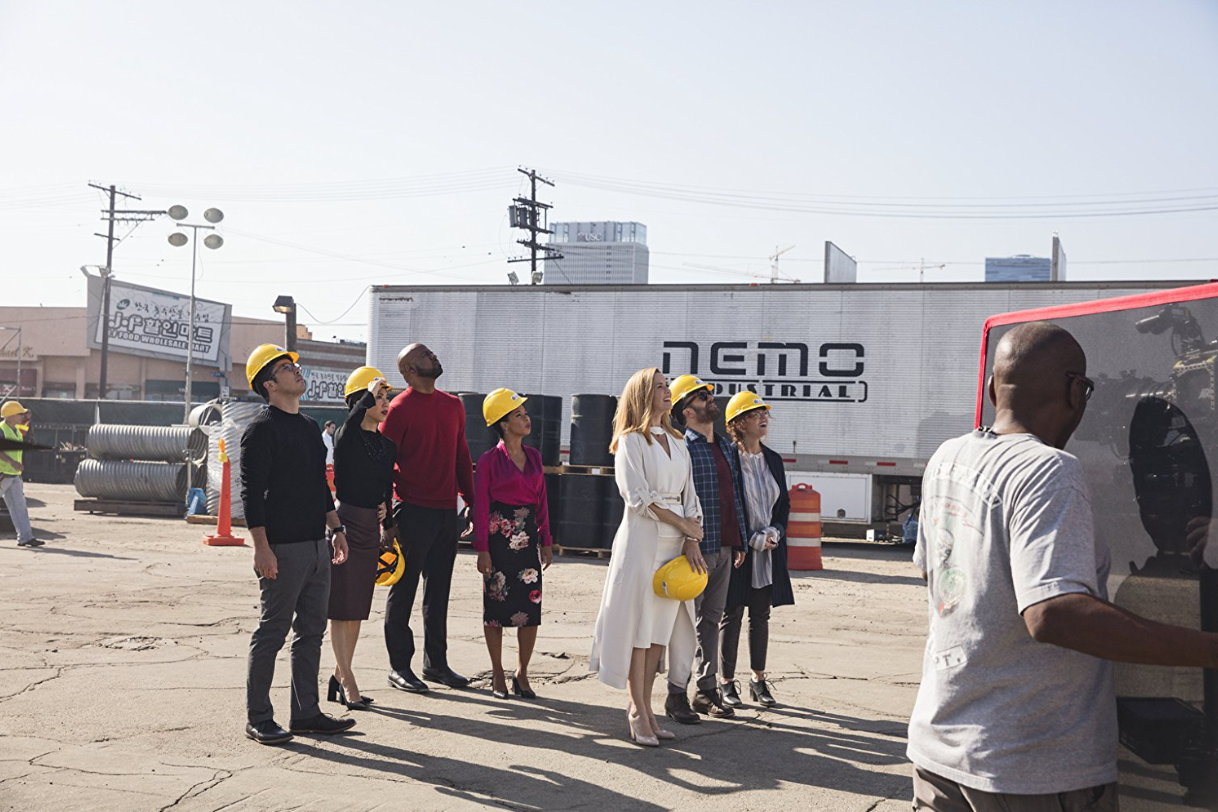 It is a well-made show in terms of production, special effects (I'll forgive them for a certain pink and purple effect that has no way of looking good), and it's all based on a good, though sometimes unavoidably cliche script. What really helps this show elevate into the sphere of unanimously good television is the strength of the acting from both the actors of parents and the kids. A script that could've been very plot-based weaves in character motivations and fears in a great way and makes it feel purposeful. That's the big issue most superhero shows have right now; a distinct lack of purpose.
Now, it's not particularly the superhero show's fault for this, but it's the fault of the comics they originate from. The storytelling format of comics rely on fan devotion, and though television has that, television adaptations rely on it way too much. After the initial story arc of many superhero shows, things start to get out of control. Tired plots are recycled season after season to keep a feigned purpose, while character drama reaches soap opera levels.
Runaways has a rare chance to keep up a purpose. Maybe the freshness Runaways possesses is not in the plot or the actors, but actually in that it escapes the biggest plight of superhero adaptations to TV and screen. The idea of a "universe" connects the stories of film and tv for these franchises, and though it feels true to the constantly crossing over nature of comics, it feels cheap in adaptations. Yes, it's a fan favorite concept for movies for the Avengers but even from a fan perspective, it makes entertainment into less of an art form.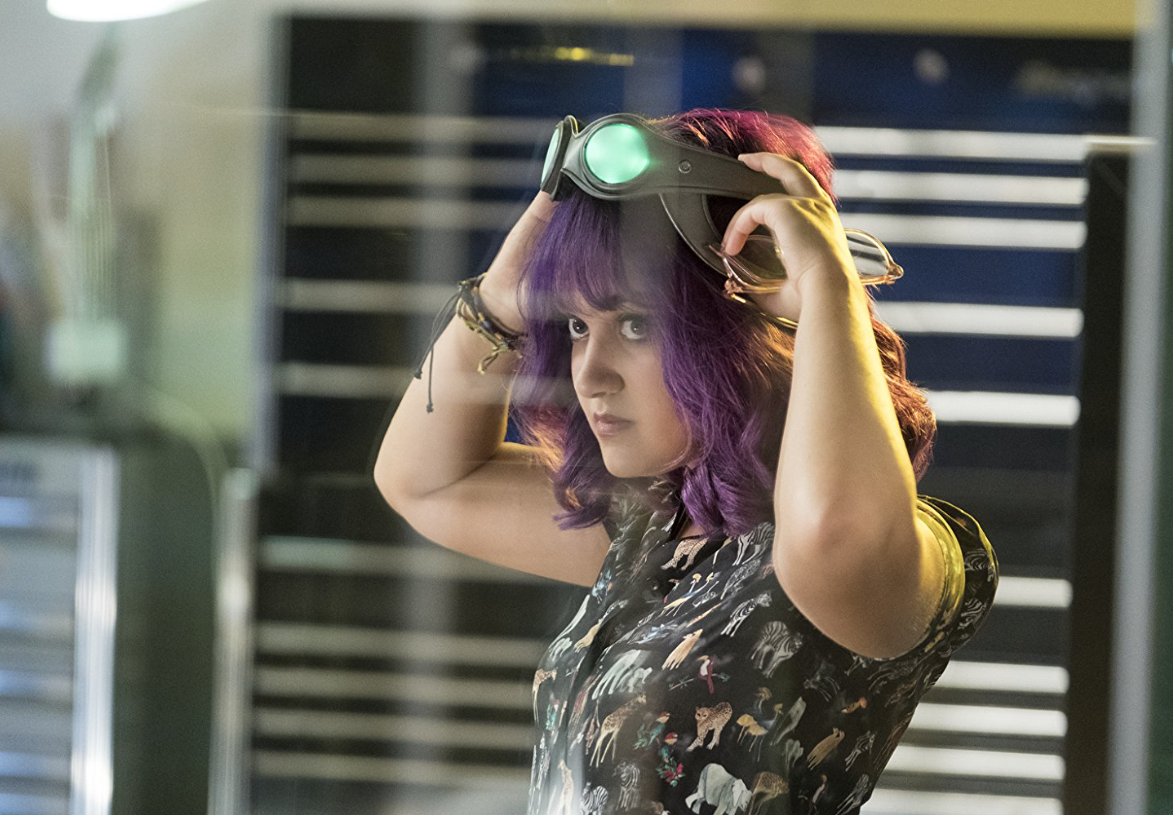 Now, no one is arguing that Runaways is some poignant masterpiece that will change your life. Few TV shows are aiming to do that. What Runaways does is make quality television – and not just in terms of a nice physical production of lights and sets. There is a clear division in the types of superhero shows being made: the shows that rely on by the episode drama and tension and those that play the long game.
The two types of shows are clearly defined as procedural and serialized. The former is usually used on cop shows and single camera comedies, while the latter houses dramas. Nowadays there is usually a blend of the two in many network shows, but streaming is a whole different ballpark. The shows intended for streaming platforms versus the ones made to air live are often different for a reason. From a very straightforward perspective, streaming shows need to keep the audience hooked to keep watching and live TV needs to promise satisfaction every week while leaving tiny crumbs of suspense.
What alters a show for very practical and businesslike reasons can make the world of a difference in storytelling. For some shows, a procedural format is ideal. For superhero shows, I'd argue a serialized format is the ideal.
"The personal drama capitalizes on fan interest while the plot gives the show a semblance of purpose, but in reality at some point the writers are just telling the same story with different players and slightly different details."
A villain or conflict of a week is the norm for shows like Supergirl, Legends of Tomorrow, and Agents of Shield. There are seasonal overarching storylines and bigger bads than others, but it's a clearly defined format. What carries through all the episodes are the dramatic relationships (romance, friendships, and familial), and after several seasons that gets old fast. This format is what's killing shows like Arrow and dooms all of its DC predecessors from the start. The personal drama capitalizes on fan interest while the plot gives the show a semblance of purpose, but in reality at some point the writers are just telling the same story with different players and slightly different details.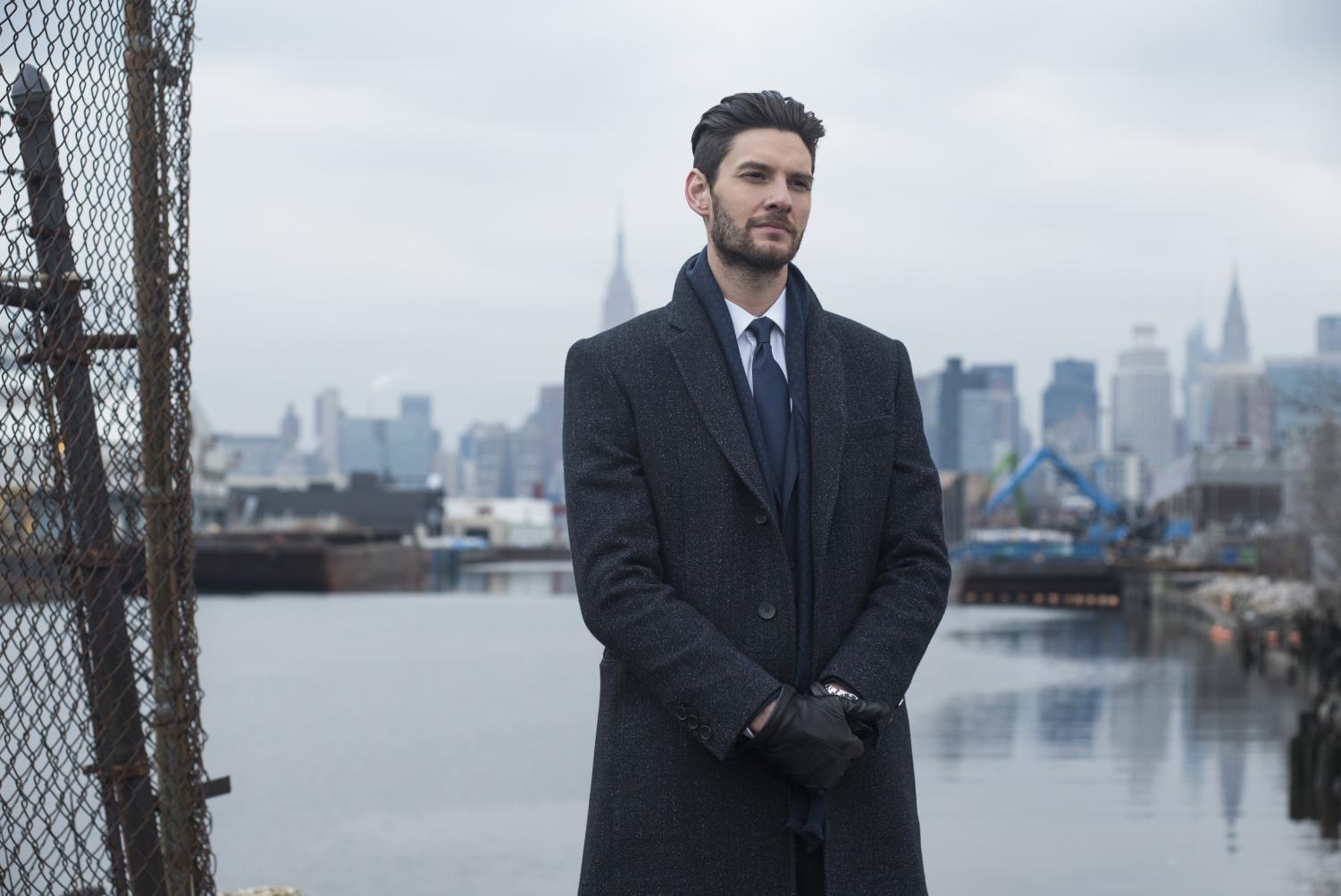 The serialized format on the other hand, breaks the superhero show from its chains. This is why Marvel's Netflix Original shows have been successful. Daredevil, Jessica Jones, Luke Cage, Iron Fist (though this is not a critic or fan favorite, I don't mind it), Defenders, and Punisher all play the long game. They're written for 13 episode seasons, with plots and subplots that make sense and play towards a greater picture. Seasons interconnect and the little villians that the heroes face work towards a greater pictur Streaming gives the writers of these shows the opportunity to play the long game and tell a very precise story.
All of this is what is working for the fledgling show Runaways. What works so well for Marvel's Netflix shows is working on its first Hulu collaboration as well. The format lends to good storytelling that doesn't feel the need to rush or throw in drama when it's not necessary. What makes Runaways a standout from even the newest addition to the Marvel Netflix offering Punisher is the ease of it all. Marvel's Netflix shows are about adults who have greater complications in their lives that prompt why they fight – simple injustice for sure, but complications like war trauma, racial tensions, and sexual abuse all make for shows that are trying to dig at big issues. It's well done, but at the end of the day it can be overwhelmingly gritty. Gritty isn't new for superheroes ever since Christopher Nolan transformed Batman in his Dark Knight film trilogy. Ever since then, directors in television and film have tried to copy that idea with varying success. The lighthearted humor is just starting to come back, and it's a tricky path to find that balance when you've introduced the grit of mass destruction (see: any Avengers movie).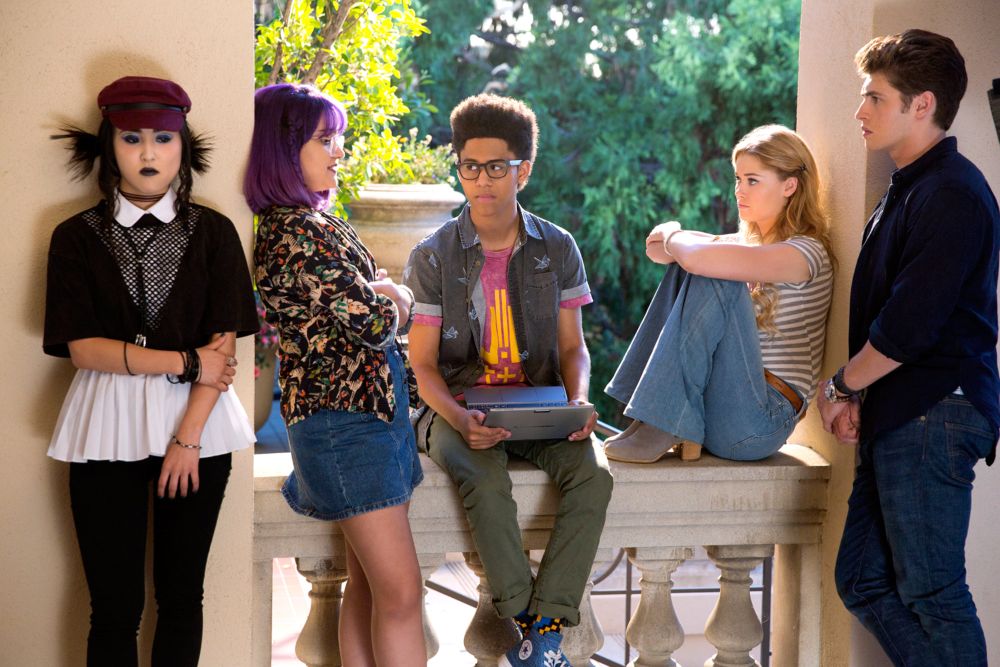 Runaways doesn't go for grit, rather it goes for edge. In some watered down definitions, that's pretty much the same, but it makes the world of a difference. Runaways is full of bright colors and bright personalities, but never does it feel cheesy (a feat for a show about teenagers angry at their parents). Within that vibrancy is a complex situation that's more thought out than any rivalry I could think of in superhero media. The core dilemma that drives the first season of the Runaways is that six kids find out their parents' committee, known as The PRIDE, is not philanthropic as they thought since they were little. The struggle the characters face, wondering if they can still trust their parents, if they can trust their entire reality, is underlined by other more mundane secrets that come out.
Season one of Runaways really was something new for superhero shows. It's a mystery of unraveling the truth of a single antagonist (well, single group) and it's done exceptionally well. It has the teenage flair you would expect; the show was created by duo Stephanie Savage and Josh Schwartz (The O.C., Gossip Girl), but it definitely diverges from their former work. The teenage drama in Runaways is the type of drama you'd see in any show with romantic entanglements clouding the air, but rarely do those entanglements get in the way of the kids' main plot. The romantic subplots are not overpowering or out of place in the slightest. It's a coming of age show, and it's not immune that that fact. It is however, a coming of age show for the modern age. Gone are the days of abundant drama between girls over boys (even the perceived notion of that in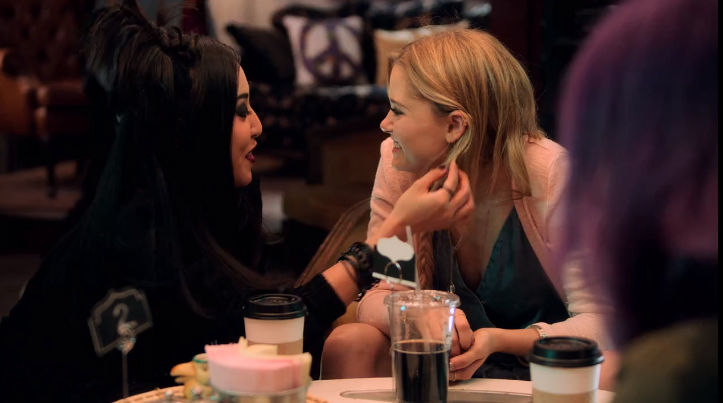 Runaways seems like a satire on that tired trope)… well, at least for Savage and Schwartz.
The super part of it being a superhero show? That's still in the works. The long game Runaways is playing means that not everything has been revealed to the audience or the characters. Even then, not all the kids are super. It's that slow burn that makes it so interesting. The group of former friends at the beginning of the season ends as a friends in a tough situation with some new discoveries, but there is no definite group formed. Runaways is delaying the inevitable, sure, but the long origin story feel makes the show so fresh and fun to watch. It's a superhero show that does not want to fall prey to the limitations of its genre.
Perhaps Runaways will lose its freshness as the seasons go on, but for now it's a call to other superhero shows that the formula needs to be different, or better yet thrown yet all together.