Sex Ed at Latin: The Past, Present, and Future
Students and health administrators discuss Latin's abstinence-centered curriculum and the changes it has gone through.
May 1, 2018
Sex education at school is always a touchy subject, and often there are tensions surrounding it. A number of things come into play, including politics, family values and the state law. There are multiple types of sex education, the main two being abstinence-centered programs and comprehensive sex ed programs. According to NC Youth Connected, North Carolina local schools are required to teach sex education and meet certain criteria, but the school systems chose their own curriculum and material.
Charlotte Latin's own sex education program has changed slightly over the years. The curriculum has always been abstinence-centered, but according to multiple Upper School students, the old program was uninformative.
"I remember it was a lot of 'don't have sex', and they taught us about renewed virginity," Sophie Smith '18 said. "At the time I thought it was interesting, but thinking back it was super weird because we didn't learn about birth control or any forms of contraceptive."
"In eighth grade, a woman came to talk to us about different STDs and risks of sex," Merrill Dowdy '19 said. "She showed us super graphic pictures and spoke about the various dangers, but instead of teaching us about different forms of birth control and how to be safe during sex, she only taught us abstinence."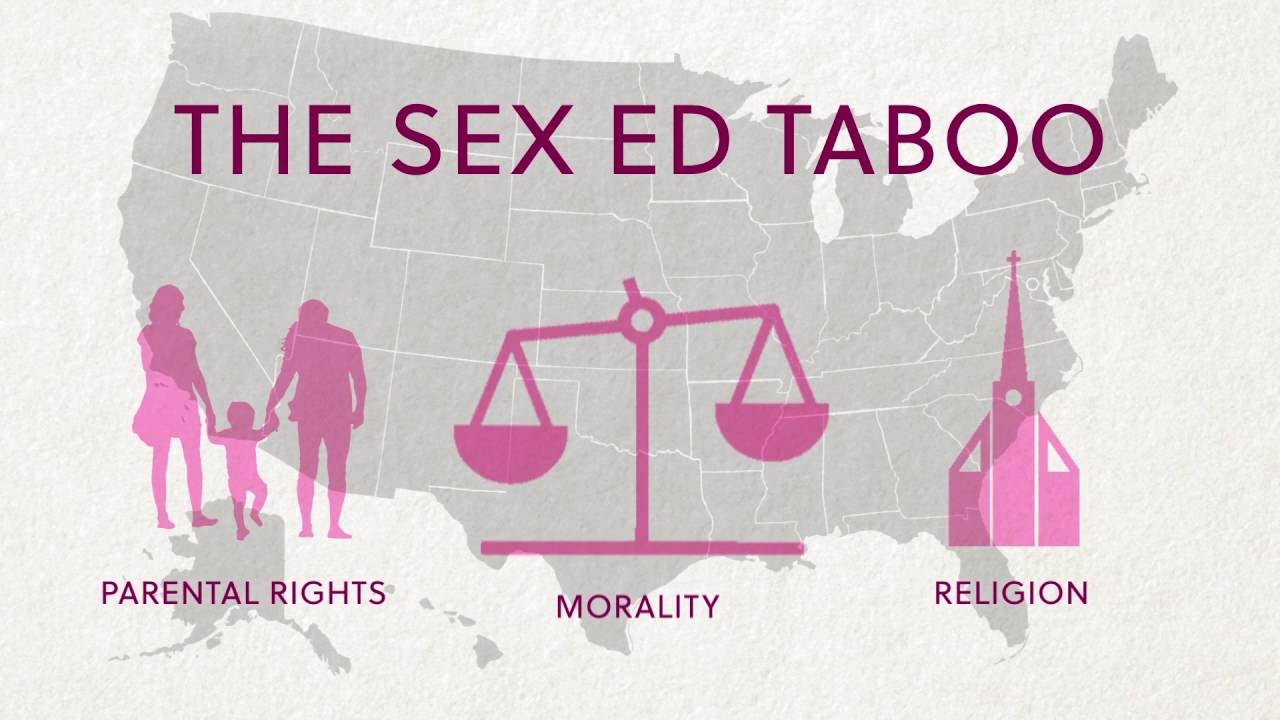 The program Charlotte Latin used in the past was called No Regrets. For one activity, students were given cups and water, and pouring water into different cups signified having sex. If the liquid within the cup changed color, it meant the student had an STD.
"It scared me for awhile, but also it won't scare everyone for that long," Smith said. "And if you don't know how to prevent an STD, it will just increase the chances of it."
The No Regrets program also utilized odd tactics to teach sex education.
"The woman that led No Regrets also pulled out Spotify and started playing 'Live While We're Young' by One Direction," Chiara Evans '19 said. "It gets to the chorus, and the lyrics are 'Tonight let's get some.' She pauses the song then and says, 'What do you think they're getting? Not cake, not friendship – they want sex. All boys want is sex.' I remember that so specifically."
Girls were taught that boys were not to be trusted, while boys were taught about the changes they would go through.
"They said that guys during this time are going to become addicted to porn," Jacob Halperin '19 said. "They showed us very disturbing pictures. And a woman ran ours, for some reason."
Most Upper School students expressed they had an odd experience with No Regrets, and did not receive the most comprehensive sexual education. However, Latin has changed the program over the past couple of years.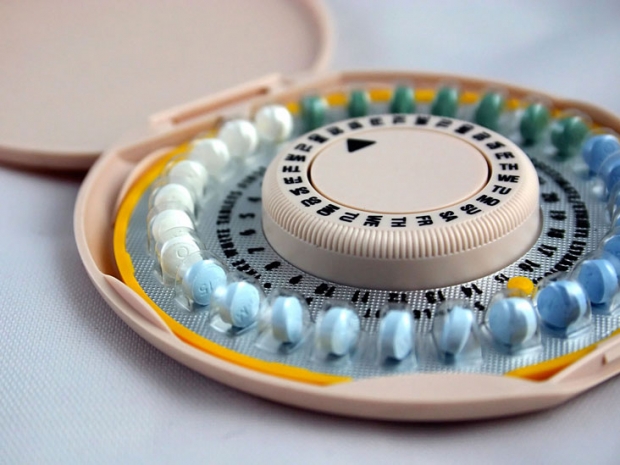 "In the past, we used No Regrets. We added more education around that, a program called Choosing the Best Journey," School registered nurse Jean Asinger said. "Instead of just sex education, it discusses leading up to relationships and setting goals. It has more to it than just the sexually transmitted diseases, the risk of pregnancy and the use of condoms. We went beyond that, and expanded that."
Choosing the Best is also an abstinence-centered program. To pick the program, Latin administrators including Asinger toured schools to study different sex education curricula. A school in Atlanta was using Choosing the Best, so Latin adopted it and tweaked it slightly to insert it into the eighth grade curriculum.
"Choosing the Best Journey, which is taught to eighth graders, teaches students how to set goals, develop healthy relationships, and avoid high-risk situations," Laura Thomsen, Chair of the P.E. and Health Department at Latin, said. "Although it encourages abstinence, it also gives medically accurate information about the consequences of sexual activity, the limitations of different birth control methods and the benefits of delaying sexual activity."
According to the Choosing the Best Journey student handbook, there is a focus on refraining from sex until marriage. There is a "Freedom Pledge" in the booklet that reads as follows: "Starting today, I make a commitment to myself, my family, my friends, and my future spouse to delay sex until I enter into a marriage relationship." This is supposed to be part of a homework assignment that students should do at home with their families.
"Our teacher told us to sign it," Charley Denny '20 said. "She passed out pens for us to sign, and I remember one girl in my class didn't sign it. She was sort of judged by the rest of the class."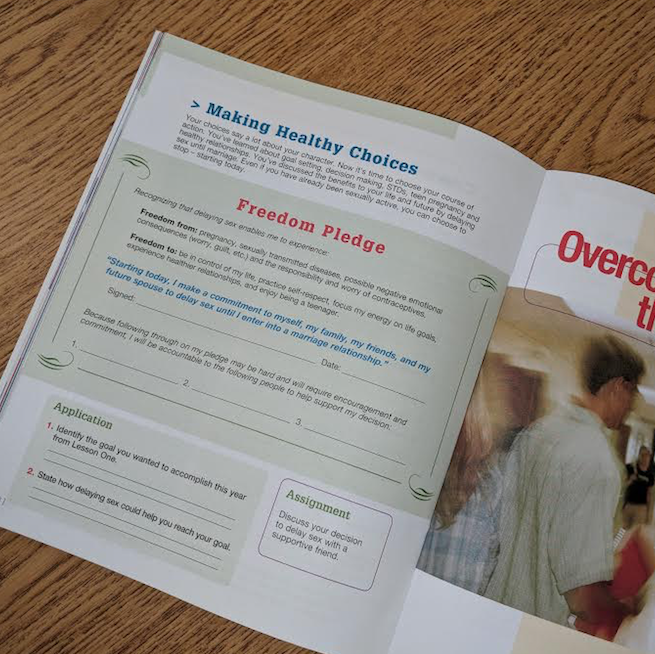 Latin parents may choose to pull their children from the sex ed programs. However, this option is not popular, and most students take the class.  
"We had a lesson book that was divided into different chapters," Emerson Shreero (Grade 8) said, who took Choosing the Best this year. "They all came with a video that would teach us by using real life stories of teen pregnancy and 'how to make the right choices'. It was awkward at times, but that's to be expected."
Alongside Choosing the Best Journey, Latin students also take an Emotional Intelligence program and a Prime for Life program. They learn about emotional self-awareness, relationships, and the dangers of alcohol and drugs.
As far as where Latin's program may go in the future, it's clear that the more education is provided, the better. According to AdvocatesforYouth.org, studies show that comprehensive sex ed does not increase rates of sexual initiation, does not lower the age at which youth initiate sex and does not increase the frequency of sex or number of sexual partners. In contrast, a study at Columbia University showed that virginity pledge programs actually increase the risk of STIs and pregnancy.
A sex ed curriculum that includes the LGBT community is something that has yet to happen, both at Latin and at most schools across the country. The GLSEN 2013 National School Climate Survey showed that fewer than five percent of LGBT students had health classes that included positive representations of LGBT-related topics.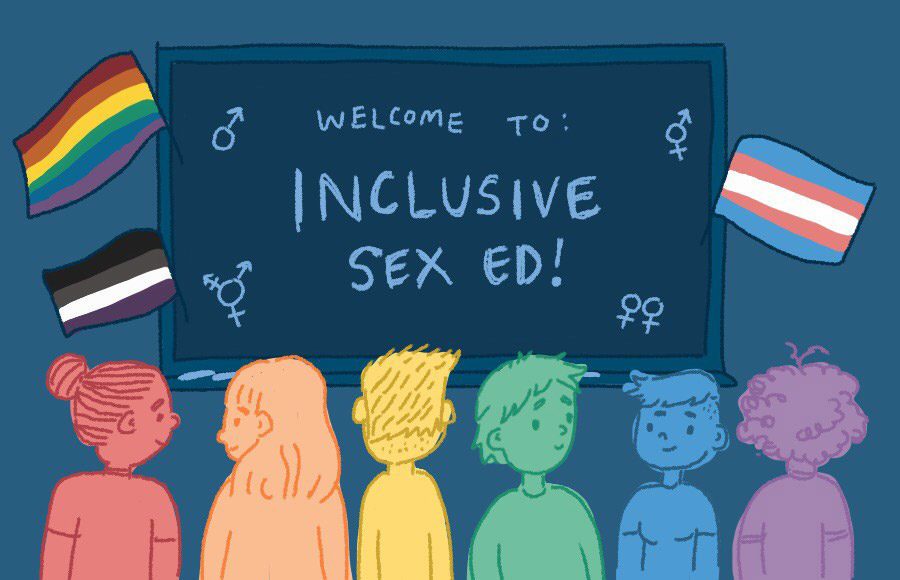 "Homosexual sex ed is important because it stands just as much a chance of occurring as heterosexual sex," Daniela Williams '19 said.     
There is no mention of LGBT-related topics in the Choosing the Best Journey student handbook. Instead, the handbook focuses on "exploring new interest in the opposite sex." According to the American Psychological Association, because LGBT students are often misinformed on safe sex, they are more likely to engage in sexual risk-taking behavior and therefore contract an STD or HIV.
"The queer community has already seen too many lives lost to oppressive governments, gun violence, and suicide – I don't want any more lives to be lost because a school doesn't think teaching children about a basic biological function is 'appropriate'," Williams said.
Sex education is constantly evolving, and the stigma around information around sex ed will continue to change. Here at Latin, the current program centers places an emphasis on abstinence, information and decision-making.