On the Hunt for Hawks' Obsessions: Quarantine Edition
Whether it's the cool wind blowing in your face as you bike down the side of a mountain or the voice of one of your online teammates yelling in your ear through a headset as you play Xbox, everyone has something they enjoy. At Charlotte Latin School, there are a wide variety of interests that engage the Upper School students as a diversion from the stresses of school (and often quarantine).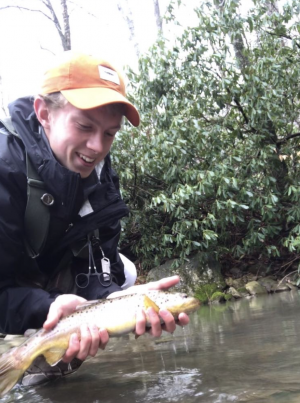 Harrison Klingman '22 and Madeleine Pease '22 are both avid runners and love the outdoors. "I love the outdoors, especially because in a time where we are seemingly always looking at a screen, it is nice to escape outside and get away from all the tech and enjoy what nature has to offer," Klingman, the epitome of an outdoorsman, said. Specific activities these runners enjoy are mountain biking, fishing and hiking. However, Klingman and Pease both have their personal favorites, Klingman's being fly fishing and hunting, while Pease is a big fan of whitewater kayaking. "It is definitely a calming experience for me," Pease said. "It allows me to focus on myself and be in the moment.." Klingman, a superb student, also finds a way to maintain a balance between school and social life, using the outdoors to calm him down. "It is a fantastic way to forget about what school assignments you might have for a few hours to enjoy nature in its rawest form," Klingman said. In the end, both Hawks love the outdoors because it is always accessible and provides the best escape from the stress of their high school lives.
Both Ryan Lupfer '22 and Zachary Warmath '24 are big fans of the entertainment industry, feeling similar to Pease and Klingman about this being an escape. While Pease and Klingman prefer the outdoors, Lupfer and Warmath love all things media-related ranging from animated cartoons to big budget films. "My favorite TV show is 'Pawn Stars' as you never know what is going to come through that door," Warmath said. "Pawn Stars" is a show based on a family that owns a pawn shop in Las Vegas. Whether it's a gold ring worth $500.00 or a 2001 Super Bowl ring worth $60,000.00, people try to pawn all types of valuables. Meanwhile, Lupfer is one of the biggest fans in the Charlotte area of the animated series, "The Simpsons." "My favorite TV show is 'The Simpsons' because it's just so downright silly and it makes me giggle a lot," Lupfer said. In terms of movies, Warmath is a big fan of "Saving Private Perez," a spoof of Steven Spielberg's classic "Saving Private Ryan." On the other hand, Lupfer loves all genres, including comedy, action and drama. His favorites being "Die Hard," The Shawshank Redemption" and "National Lampoon's Christmas Vacation." "I like the action and quippy wordplay in 'Die Hard.' 'The Shawshank Redemption' is just a masterfully crafted film that I could watch over and over. I'm a big Chevy Chase fan and 'National Lampoon's Christmas Vacation' was the first film I saw him in," Lupfer said. Now, if you are not as big a fan of fictional entertainment as these fellows, they recommend you watch "Antique Roadshow" for a classic reality TV show, and the documentary "Vietnam War" on Netflix for any history buff as good jumping off points into the world of viewing entertainment.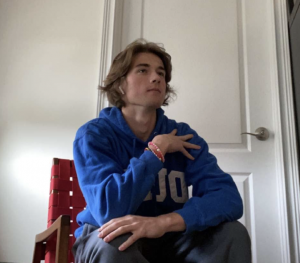 Edward Yang '23 and Dylan Long '23 are both very interested in technology but in different ways. "I am interested in building technology, having built my first PC in September, which led me to become very interested in that area of technology," Yang said. Meanwhile, Long is not a builder, but more of a user. Long enjoys playing online, both with friends and random people. "Random lobbies are funny," Long said. Lobbies are  automatically generated groups of other players participating in the same game synchronously online. "I like to play with friends, but if no one is online, I'll play with random people," Yang said, agreeing with Long. Both of these gamers enjoy playing Call of Duty. "I'm an absolute machine in Call of Duty; I never miss a shot," Long claimed. Yang prefers playing his games on the PC while still dabbling in mobile games, but Long prefers playing games strictly on his Xbox One. Other games Yang and Long enjoy include Madden, FIFA, The Sims and Fortnite, all very popular games with a large fan base. Overall, both these gamers love gaming in general, just in their own personal ways.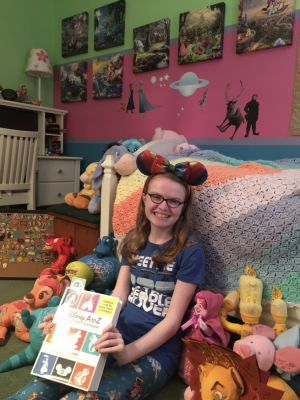 Gray Takacs '23 and Morgan Hammer '22 are both zealous followers of theme parks, but with very different personal preferences. Takacs is a massive fan of theme parks, but the part he most looks forward to is undoubtedly the roller coasters. "The thrills and escape from reality they bring are what make coasters so special for me," Takacs said. Meanwhile, Hammer is a big fan of Walt Disney World Resort, but not the coasters (she suffers from motion sickness). However, that does not mean Hammer does not enjoy some of the attractions at Disneyworld. "My favorite attractions to ride at Disney as of right now are the Tomorrowland Transit Authority Peoplemover at Magic Kingdom and Soarin at Epcot," Hammer said. While Hammer is loyal to Disney, Takacs likes a variety of parks, especially Six Flags Magic Mountain in Valencia, California. Hammer may be a fan of the more low-key style of rides, but Takacs likes pure chaos when it comes to roller coasters, his favorite being the Fury 325 at Carowinds in Charlotte, North Carolina. As experienced theme park aficionados, both Hammer and Takacs offer some recommendations for newbies. "If you are afraid of the roller coasters, don't be afraid to ask the staff which is a good first coaster. Also, be sure to have fun," Takacs said. "I recommend getting a Crystal Palace breakfast reservation at the Magic Kingdom before it opens so you can have breakfast and be in the park for rope drop. The Crystal Palace Winnie the Pooh buffet is a magical way to start a morning with a delicious character breakfast. Also, being in the Magic Kingdom for rope drop gives you a lot of opportunities to hop on busy rides early without a Fastpass. Get your Fastpass attractions out of the way early in order to pick up some later and beat crowds," Hammer said, giving a very solid guide. Whether you are a fan of roller coasters or just enjoying the park with some friends, there is always something new to try. As both these fans have mentioned, theme parks are for everybody. 
While Lupfer enjoys the over-the-top action in "Die Hard" and the slapstick humor in "National Lampoon's Christmas Vacation," Hammer enjoys the magical feeling at Walt Disney World and Takacs enjoys the excitement one experiences during a roller coaster ride. Whatever it is, everybody has their own special obsession.
The one thing all of these Hawks have in common is their obsession with sharing what they love. Whether it's chilling out with a great action flick, escaping to the Wonderful World of Disney or running with the flock, Latin students take pride in how they spend their free time. The next time you have the opportunity to try something new, why not give one of their favorite activities a chance?
About the Writer
Connor Little, Co-Editor in Chief
Looking ahead to the upcoming year, I want to remind myself not to take everything so seriously that there's no time to have fun. I just want to work...