Global Pandemic Holidays
The holidays were not the same this year as a result of the COVID-19 pandemic. Consequently, gift ideas changed because so many stores closed and stores that were open did not allow as many shoppers inside for browsing. Many families are not vacationing this year, so that eliminated a lot of gift ideas that students might have put on their usual must-have lists.
Although some Latin students' original gift ideas changed, they began to branch out and broaden their gift selections to include newer and more practical gift options, such as clothing and school necessities.
Latin Upper students agreed that their holiday traditions would be affected by the pandemic, particularly since many items could not be shipped or available in stores this year. Matt Cohen '24 experienced this situation during his holiday shopping. "The gifts I was asking for cannot be delivered in time, or they were out of stock because they stopped the process of making the gifts." Cohen said.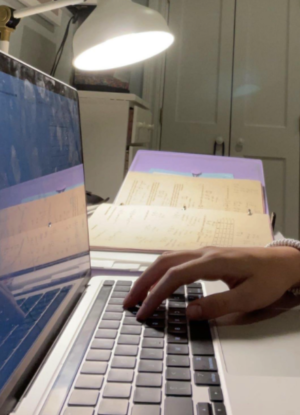 However, Aditi Satish '24 believed the convenience of online shopping made gifting easier. "I don't think COVID will affect my gift requests or gift purchasing because everything is online now! Everything can easily be shipped to your home or your friend's home," Satish said. Many students were excited to continue family traditions, whether it was spending time with family, gift exchanges or nice dinners. Others were not able to continue family traditions, so they improvised by talking to their family through Zoom or FaceTime.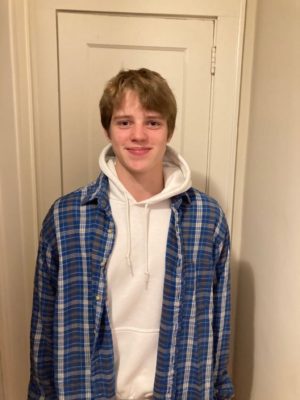 Students wanted to make their online school experiences easier, so laptops were a highly-requested gift this holiday season. Using an iPad for eight hours of school everyday can make it difficult to keep track of everything on one device. Students have discovered that online school is more efficient with multiple devices. Like so many other students, Serena Hu '24 requested a second device because she was hoping it would simplify her academic life. "I thought this was a good gift idea, because with the online school it is difficult to do all my schoolwork on one device," Hu said. Maddie Lanzillotta '24 requested a new laptop as well to help with school. "I need one for school and general daily use. I also need one because it's more helpful on projects," Lanzillotta said. Laptops can be helpful for daily life as well. Students enjoy them for shopping, streaming shows and more. Lanzillotta thankfully received her new laptop for Christmas. "It has been extremely useful and it has made both leisure activities and school more interesting," Lanzillotta said. Mary Stewart Hunter '24 was inspired by her sister to get a laptop because she saw her using one and noticed how easy it was. "I want a laptop because for school; it is hard to splitscreen all of the time with how small the iPad is and the laptop would be very helpful for the amount of time we are on a screen since it is much bigger." 
This holiday season, many students found themselves with a greater in clothes, especially because wearing masks takes the emphasis away from people's faces. Students are finding ways to express themselves through clothes because it shows their sense of style. Tommy Beason '24 was encouraged by his friends to change his style because he had noticed a change in theirs. "I feel like I need to change my style a little bit and make my closet more diverse," Beason said. Beason received the items on his wish list: new clothes, a flannel and a jersey. While some students' wish list choices were impacted by their friends, some were determined by social media. Alicia Edwards '24 looked to social media influencers and online models before she created her clothing wishlist this holiday season. "I am mostly excited for the new clothes I've seen recently on social media," Edwards said. Edwards was not alone—So was Aditi Satish '24, who viewed YouTube videos about style before choosing graphic tees, sweatpants and Lululemon athleisure because it reflected her style aesthetic. "I have just been so into fashion lately, and I love interior decorating, so I think these gifts bring out my personality and things that I like," Satish said. This year Mary Stewart Hunter '24 also received comfy clothes, since many days are spent at home. She received Roller Rabbit pajamas and an Aviator Nation sweat set. These two items follow the "preppy" type of clothes that are very trendy right now. Many students will get to express their new style this New Year, since we are returning to the hybrid model the first week in January. 
Although the holidays were a lot different than usual, Latin students seemed to make the most out of it under different circumstances. Students became more practical with their wish lists because of online school and having to stay at home more. Instead of asking for vacation paraphernalia or fancy clothes, students asked for comfy clothes and supplies for online schooling. The COVID holidays may have been more different than usual, but students were excited to unwrap and shop for their new gifts.