The Power of Sports
Sport: an activity involving physical exertion and skill in which an individual or team competes against others or for entertainment. There are thousands of different sports that unite people all around the world. People play in them as participants and also attend as fans. In America, the "five most popular sports" are football, baseball, basketball, soccer and ice hockey. American football alone attracts 16.5 million viewers on average per NFL game, according to CNBC. With such proven influences in society, it is obvious that for athletes to participate in these sports, they must possess not only tremendous determination and focus but also the ability to perform in their particular sport. However, many have overcome incredible obstacles to become icons not only in their chosen sport but also to their fans.
Coming from a tough background, grinding from the depths to get where they are, defying the odds and silencing the haters are some examples of the persistence some athletes need to achieve their dream. An example in American football is Josh Jacobs. 
Jacobs is a young star running back for the Las Vegas Raiders. When he was in fourth grade, his parents divorced. His mother took care of Josh and his four siblings, but Josh wanted his father. Josh's father took care of him and the two were in and out of relatives' homes and slept on couches; eventually, they lived out of his father's car. After a tough battle due to unstable living conditions, his dad won full custody of the five kids. They did not have much and bounced around to various hotels for temporary places to live. Like many others, Josh Jacobs wanted more for his family. He started working extremely hard on the football field, making it his life. All of his hard work paid off when he received a scholarship to the University of Alabama, The Crimson Tide, one of the most prestigious teams in college football. This was his chance to provide for his family and achieve his lifelong goal: to make it to the NFL. He played extremely well during his time at Alabama and was drafted in the first round of the NFL draft. He proved all of his doubters wrong and became a star in the league. He showed that hard work and dedication can take you a long way. From not having a consistent place to sleep to making millions of dollars in the NFL, his life was forever changed. Many people even say that football saved Josh's life.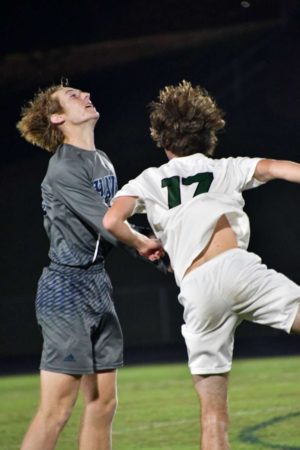 Another example of overcoming obstacles is in the NBA with Chris Boucher. Boucher grew up in a bad neighborhood with drug dealers, dangerous gangs and a lot of overall crime in Northern Canada. At 16 he made a huge decision that would change his life. He had to choose whether he would live with his mother (who was in a new relationship with a man that Boucher did not like), or live with his strict father. He chose neither. He dropped out of high school and was lost. He needed something to give him direction.
Basketball gave him the focus he needed. He made his way up the levels of basketball and eventually decided to play at a junior college. His performance there earned him many offers from Division I schools. He decided that he wanted to play at the University of Oregon. He went on to make a name for himself in Eugene, but no one could predict what would come next.
He tore his ACL at the peak of his college career and watched his peers being drafted to the NBA and reaching their dreams of playing professional basketball. Although he suffered through a major injury and went undrafted, Boucher did not give up. He recovered and made it to the G-League, the level just below the NBA. He became the first player in history to win the G-League's Most Valuable Player and the Defensive Player of the Year in the same season. After this magnificent season he was called up to the NBA to play with the Toronto Raptors in his home country of Canada.He went on to play extremely well and helped the Raptors win a NBA championship. He had finally overcome and proved the naysayers wrong who told him he would never make it. Boucher didn't let the negative comments affect him. Because of basketball, Boucher not only became a better player but also a better man. 
There are also smaller, more emotional reasons that athletes decide to play sports. Charlotte Latin Upper School students how sports have impacted their lives for the better. Ivy Monk '24 explained sports have always been a part of her life. "I have been swimming competitively since I was four because… I love everything about [sports], especially my friends and the adrenaline when I race." 
A multi-sport athlete, Jacob Swimmer '23 said sports help him deal with the stresses in his life and that being part of a team is particularly gratifying. "I play sports for two reasons: I enjoy getting to know different people who are similar to me and all have the same common goal. The other is that I love to compete, taking every chance I can," Swimmer said. "The impact that sports have on me is that they constantly offer me outlets from other negativity, and I'm able to put all my focus on sports for a part of the day while not thinking about the academic or social problems I may be facing at the time."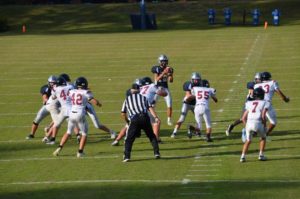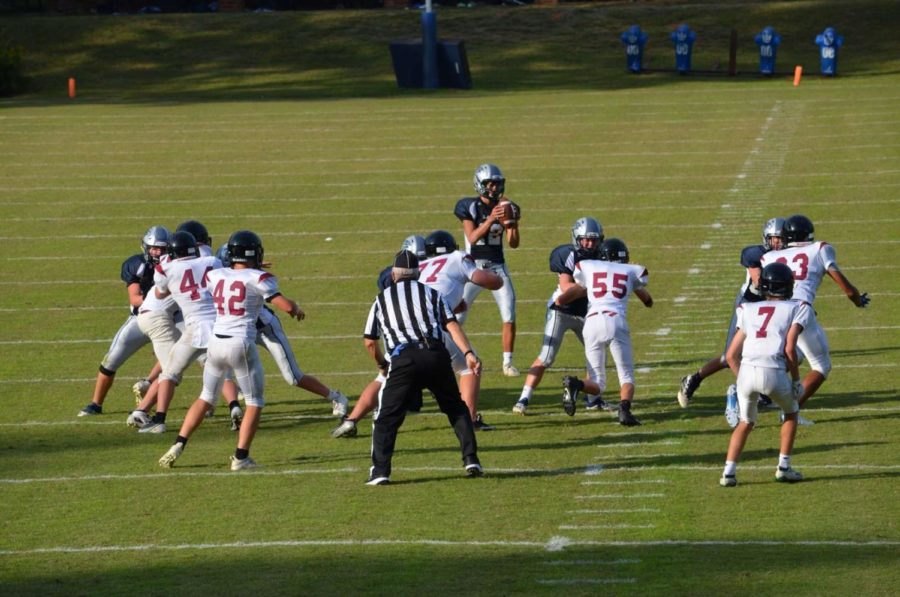 The power of a team: working together towards a common goal brings people together. Overall, sports are not just hobbies; for some people, they mean much more than that. Jordan Pence '24 plays football and basketball, and he finds the experience of working within a bonded "group of guys" life-changing.
From the professional level with Jacobs and Boucher, to the high school level with Monk, Swimmer, and Pence, sports change lives. Although there are many powerful icons that experienced homelessness or injuries, athletes do not need to encounter those struggles to feel the impact of sports. Each obstacle builds character, no matter how big it is. SPORTS CHANGE LIVES.