The Return of Former Soccer Coach, Kyle Searles
As a young boy, Kyle Searles found the inspiration to become a soccer coach in his own home. His father instilled a desire for Searles to keep a good attitude about the game and to have fun and enjoy himself while playing it. Although Searles' father did not know much about the sport, he became committed to learning about it, which impacted his son's perspectives on soccer. Searles graduated from Butler High School in 2012 where he played varsity soccer for four years. He then attended Belmont Abbey College and played for the men's soccer program. Searles was a two-year starter and captain his senior year. He was a one-year starter as a center back and a one-year starter as a goalkeeper. He was also the only person in program history to start at every position, so Searles possesses a lot of experience firsthand with many positions on the field.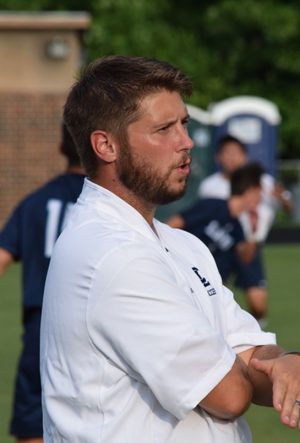 While a student at Belmont Abbey, Searles interned with Gaston United Soccer Club as club coach and director, and this experience catalyzed his desire to pursue a career in coaching. He really enjoyed being around kids who allowed him to give back to the game. He graduated with a second bachelor's degree in Sports Management and a minor in Business. Searles was offered a full time job with Gaston United in 2014 once he graduated. In 2015, Searles applied for his first position with Charlotte Latin School: a job as Middle School boys' assistant coach. After one season with the Middle School boys' team, Coach Lee Horton recommended Searles for a position on the varsity girls' staff to work with the goalkeepers in spring of 2016. From there, Horton asked Searles to join the boys' soccer program as an assistant coach in 2016 and the girls' program in 2017. In the fall of 2017, the Middle School boys' coach stepped down and the school offered Searles the head coach's position while he kept his assistant coach's post on the varsity staff. In 2018 (in order to prepare to hopefully become the varsity head coach for both programs in the future), Searles stopped coaching at Latin and became the next head coach at Butler High School, where he remained until March of 2022. Searles said, "The program at Butler did so much for me growing up and I wanted to give back to it while also preparing for the head coach job at Charlotte Latin."
Searles ultimately always hoped to return to Charlotte Latin where he, his wife and his two daughters feel a strong sense of community. Searles said, "I consider it to be one of the best schools in the country, and I always enjoyed my time here and knew if I was given the opportunity to return, I would want to." After achieving 2021 Southwest 4A Conference Coach of the Year and the 4A Regional Co-Coach of the Year for Butler High School, he took over the head coach position for the varsity boys' and girls' soccer programs following Horton's retirement in 2022. He will be the second head soccer coach in Charlotte Latin. As Searles takes over the program, he feels truly honored for the opportunity to work at Charlotte Latin. He enjoyed many years of experience working with and beside Coach Horton and learning from his style of coaching.
With the previous traditions such as senior night, decorating the locker rooms, the walkdown and more, Searles can grow the program from these strong roots and bring his own personal influences and experiences to the teams and students under his care. He plans to continue all of the previous traditions but make his own impact on the program. Searles knows he has big shoes to fill. "To follow a coach that made such an impact on the Charlotte Latin community and soccer program is inspiring." With new energy, Searles hopes to grow the junior varsity and Middle School programs to make the soccer program stronger and more inclusive. "I want every player, regardless of age, grade or team, to feel valued in the program and to always strive to get better and know that their hard work is noticed and is rewarded," Searles said. Searles also wants all students to want to be a part of the culture and the team environment the way Searles does himself. He loves the support from students, teachers and admissions who make coming to work rewarding.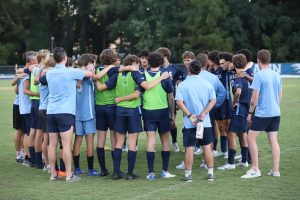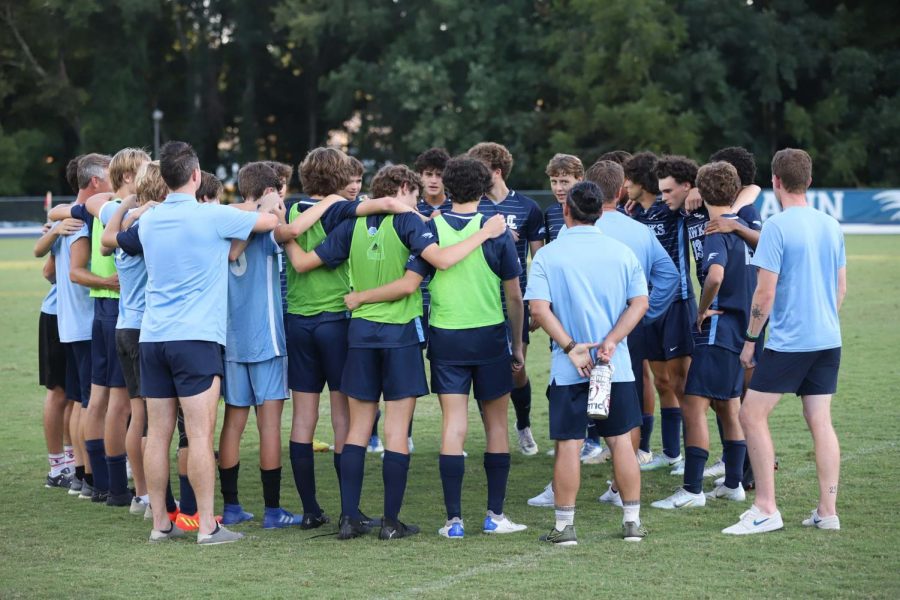 When he isn't coaching or working, Searles loves to spend time with his family. It's very hard to find quality family time during Searles' work days, but when he can, it's a blessing. Searles said, "Being able to take family walks, play with my daughters (Harper, aged 2 and Scarlett, aged 8 months) and sit down and have a nice family dinner are things I love to do outside of soccer season." Searles' wife, Ashley and he met in 2015 and they both graduated from Butler High School together. His family has been so supportive during this new journey and he cannot wait for what the season will bring. With the adjustment in school size between Butler's soccer program and Charlotte Latin's soccer program, Searles has been able to easily adapt to this new environment. Searles said, "Since Butler was a bigger school it was harder to build relationships between the players and program, but I was able to make a strong team bond and the need to win for the team, not just themselves." At Charlotte Latin, building bonds with the players feels easier because of the smaller community. Searles feels very excited to continue this new chapter in his life and bring new energy to the soccer program and school. The Charlotte Latin community feels grateful to have him as a new beginning for the school.