Taylor Swift's "Midnights" Tracks Deep Dives
Taylor Swift's "Midnights" album has been out for almost a month now, which means theories and new information about each track is out there! In this article series, we will be doing a deep-dive for each "Midnights" track for who they are about, notable lyrics and so much more!
Track One: "Lavender Haze"
As the opening track to "Midnights," "Lavender Haze" was most likely the first song listeners played. Here is a deep dive of everything we know about it! "Lavender Haze" reflects many notable lyrics, including the following significant lines:
"All they keep asking me
Is if I'm gonna be your bride
The only kinda girl they see
Is a one night or a wife"
Over the past few years, there has been endless speculation about Joe and Taylor's possible marital status. Back in 2012-2015, the press accused Swift of being a serial dater…these lyrics line up with both theories.
Any Swiftie could easily claim that "Lavender Haze" is about her boyfriend of six years, Joe Alwyn. Swift revealed in her "Midnights Mayhem With Me" episodes that she stumbled upon the phrase "lavender haze" while watching "Mad Men."  "I looked it up because I thought it sounded cool. And it turns out that it's a common phrase used in the 50s where they would describe being in love. If you're in the 'lavender haze,' then that meant you were in that all-encompassing love glow. And I thought that was really beautiful." 
Track Two: "Maroon"'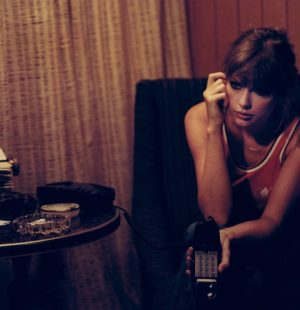 Track two immediately stood out to Swifties, as it is a shade of Red, which just happens to be an album she released ten years ago (and re-recorded in 2021). "Maroon" also has some stand-out lyrics… let's take a look!
"And I chose you
The one I was dancing with
In New York, no shoes"
One of the reasons this is powerful is because later in the song, Swift sings: 
"And I lost you
The one I was dancing with
In New York, no shoes"
Fans have been speculating about who this song may be about, and a common theory is that it is about Jake Gyllenhaal. "Maroon" is a more mature version of "Red," which happens to be the album supposedly written about Gyllenhaal…Swift also released "Red (Taylor's Version)" in November of 202—and emotions regarding Gyllenhaal were resurfaced. Swift also released "Midnights" on the tenth anniversary of "Red," sending Swifties into further speculation. 
Track 3: "Anti-Hero"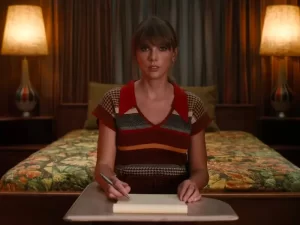 Track three! Swift's lead single and first "Midnights" era music video, "Anti-Hero" is, according  to Billboard, "one of my favorite songs I've ever written." Swift also admits she's never "delved this far into my insecurities in this detail before." Let's find those details!
"Anti-Hero" has a number of notable lyrics, including these below:
"I'll stare directly at the sun, but never in the mirror"
This lyric in particular stands out to listeners, as Swift seems to address her struggles with disordered eating that challenged her in the past. She has never directly done this in a song, which makes these lyrics monumental. 
It's also hard not to mention the bridge… 
"I have this dream my daughter-in-law kills me for the money
She thinks I left them in the will"
This is a dream that Taylor admits to having, and it is quite entertaining to watch play out in the music video. 
There are also countless "easter eggs" in her "Anti-Hero" music video, so let's try to cover as many as possible!
The bow and arrow:

"The Archer"

reference anyone?

The funeral:

"

Look What You Made Me Do"

reference? "The old Taylor can't come to the phone right now… why? 'Cause she's dead."

Chad recording their conversation:

This has been said to be related to when Kim Kardashian famously recorded Kanye West's and Swift's conversation. 

The glitter:

As Taylor cuts open her eggs, the yolk comes out as glitter. The glitter that possibly resembles the words "The Man" in her

"The Man"

music video? 
Stay tuned for the rest of "Midnights" tracks in the coming weeks!