A Teenage Girl's Holiday Wishlist Guide
If your parents asked you what you wanted for the holidays, and you replied with "I don't know," here are some suggestions of what you should ask for. These products make many parts of being a teenage girl easier. From styling your hair to working out to maintaining your summer glow, these items are lifesavers, and are perfect to ask your parents for the holidays. 
If you love to style your hair this product is a necessity for you. A multi-styler Airwrap, with advanced air flow, no extreme heat and seven attachments, this hairstyle can complete any look with no damage. This styler can create a blowout look, beach waves, curls and a smooth look for any hair type. This gift is perfect for anyone who loves to save time while creating on-trend looks.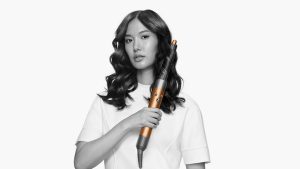 A similar product that can create a similar look to the Dyson is the Revlon One-Step Hair Dryer and volumizer. This product creates the perfect blowout look with lots of volume. This brush has three heat/speed settings with a cooling setting as well. Unlike other hairdryers, this airbrush can be placed close to the scalp for lift with no extreme heat. This is the perfect gift for hair lovers in an affordable price range and is easy to purchase anywhere.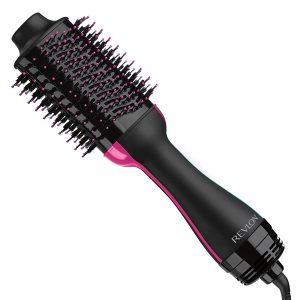 If you're looking for boots you can wear both inside and outside and still look cute while feeling comfy, the Ugg Mini Boots are for you. Lined with sheepskin to keep your feet warm throughout the winter, they come in eight colors and five styles, so you're bound to find the perfect combo. With eight different colors and five different styles you are bound to find the perfect shoe for you. These are the perfect gift for the holidays especially for colder weather and lounging around the house. 
Do you find yourself looking for Uggs, but feel like they are too pricey? These Ugg Amazon dupes are perfect for you! Similar to the Ugg Minis, these boots are easy to slip on and are lined with soft faux fur. These are perfect for any outing, while looking cute! The perfect gift at an amazing price range are perfect for anyone this holiday season!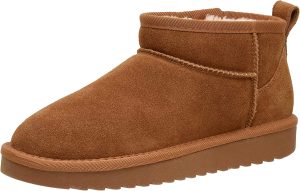 Lululemon:
Who doesn't want a little more Lululemon in their lives? Their products always make perfect gifts! Since it's winter, you'll want to work out in warmer gear–check out their Define ($118) and Scuba jackets ($118). Both choices are perfect for maintaining body heat while you exercise–plus, they look flattering on everyone and are so stylish when paired with other athletic accessories.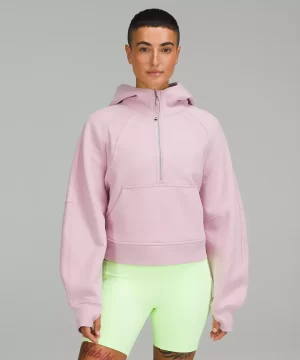 Not only will this sweatshirt keep you toasty warm all winter but also it will make sure you'll look cute at the same time. It comes in four neutral pastel colors such as frost, taro, cantaloupe and honeydew. Created out of a French terry fleece, it's the perfect weight–trendy and guaranteed to make you "happy."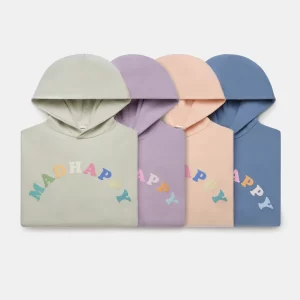 The Way Home shorts by Free People feature pull-on shorts feature a smocked waistband that holds you in and are perfect for working out or daily errands. With over 25 different colors to match anything you already own, they are just what you need for an amazing price. 
This subtle lip gloss is perfect all-year round. There are so many gorgeous colors to choose from that work well on every skin tone. This lip oil makes your lips look so glossy but without overpowering your natural lip color. These make perfect toppers on a matte lipstick, but they also look amazing on their own. If you're wishing for any lip product this year, this is the one to ask for.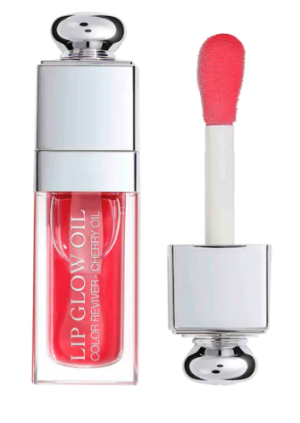 Dupe: Haus Labs PhD Hybrid Lip Oil
If you don't want to splurge on the Dior Lip Oil, the Haus Labs one is a great dupe. It may not be as good as the Dior and doesn't have as many colors to choose from, but the Haus Labs is almost half the price of the Dior. 
Beauty Light Wand Kit $108; Pillow Talk Lip Kit $49 
Charlotte Tilbury's products are the ultimate secret weapon to achieving that glowy and effortless makeup look. The line has so many products that are worth asking for the holidays, especially the "Beauty Light Wand & Hollywood Contour Kit" and the "Pillow Talk Beautifying Lip Kit." The Beauty Light Wands create the perfect complexion, and the choices are endless with the Lip Kit. These sets are perfect to add into your makeup routine, or will easily help you build one.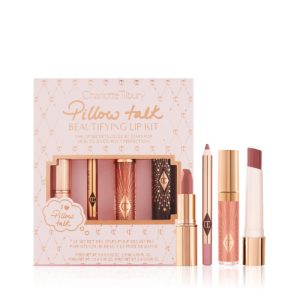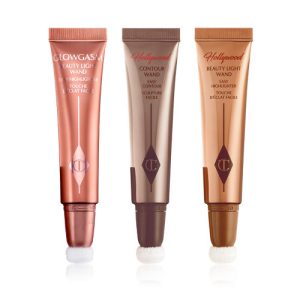 Dupes: 
If you're not willing to splurge on either of these products, Flower Beauty has some great dupes of the Beauty Light Wand Highlighter. They work just as well for only $14.49. For the contour and blush, Milani's Face Lift Collection Contour for $11 and Colourpop's Cheek Dew Blush for $8 are great alternatives. The lip products are difficult to replicate because "Pillow Talk" is such a specific color, but some dupes include the Nyx Butter Gloss in Tiramisu for $5, Milani Color Statement Lipstick in Dulce Caramelo for $7, Nyx Filler Instinct Balm in Beach Casual for $8, and Nyx Lip Liner in Citrine for $5.
Drunk Elephant Bronzing Drops $36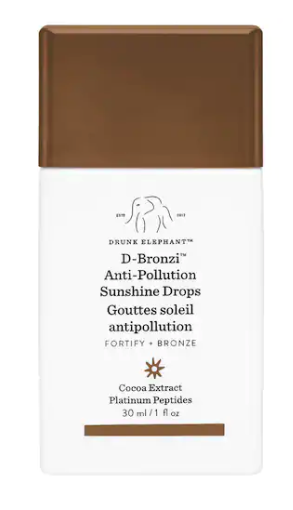 Although you may lose your summer tan, you can retain it with this product. When you mix it in with your moisturizer or foundation, it gives you a beautiful glow that makes you look perfectly sunkissed without looking orange. This product is so easy because it comes off with your makeup, so it's not permanent. Also, you can add as much as you want to create the perfect tan for your skin tone. It may be expensive, but it's worth the splurge because it lasts so long and there's no other product like it that works just as well.