"Midnights" Deep Dives: Tracks 7-9
 Track 7:…Question?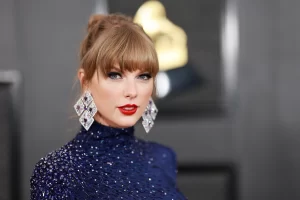 Time for track 7! Who is it about? Great "…Question?" Here are some theories and notable lyrics!
"Good girl, sad boy
Big city, wrong choices"
We all remember when Swift infamously moved to New York in 2014. Perhaps this is the "big city" she is referring to. Now for the chorus: 
"Can I ask you a question? 
Did you ever have someone kiss you in a crowded room? 
And every single one of your friends was making fun of you
And fifteen seconds later they were clapping too
Then what did you do?"
Who is this person that she is questioning? Fans have theorized that Swift is reminiscing of the memorable night she and now-ex Harry Styles kissed on New Years Eve 2013. This wouldn't have been her first song that was clearly about Styles: her 2014 track "Out of the Woods" was about their skiing trip together that ended in mayhem. Both tracks use the phrase "I remember", which fans immediately pointed out. 
However, another fan theory surfaced recently that is worthy of consideration. Swift's friendship with Selena Gomez is famous for being supportive, and after Gomez had a blow-up breakup with now ex Justin Bieber, Swift notably came to her side. The following lyrics have been under consideration: 
"Did you leave her house in the middle of the night, oh
Did you wish you put up more of a fight?
When she said it was too much
Do you wish you could still touch her?"
Perhaps Swift is singing to her friend's ex in defense of Gomez. Bieber memorably sang back in his hit of 2015, "Sorry",
"Is it too late now to say 'sorry'?
'Cause I'm missing more than just your body"
Is Swift singing a song back to Bieber in defense of Gomez seven years later? We may never know…
Track 8: Vigilante S***
A track with a curse word in the title? Swift has only done this one other time with her 2020 "'tis the da** season", so seeing this again shocked Swifties. Swift expresses anger towards someone in this song…but who? Let's take a look at some of the notable lyrics! 
"Now she gets the house, gets the kids, gets the pride
Picture me thick as thieves with your ex wife
And she looks so pretty driving in your Benz"
There have been two consistent fan theories when it comes to these lyrics, and the two people they surround are Scooter Braun and Kanye West. Braun and his now ex-wife, Yael Cohen Braun, divorced in 2021. Rumors have been thrown around regarding Swift and Cohen Braun and their relationship. The other theory circles around the name Kanye West, and his ex-wife Kim Kardashian, divorced in 2022. The lyrics above could relate to both couples, so let's take a look at a few more. 
"Ladies always rise above
Ladies know what people want
Someone sweet and kind and fun
The lady simply had enough."
Swift is clearly helping one of her enemies' ex-wives get revenge. 
"Well he was doing lines, and crossing all of mine
Someone told his white collar crimes to the FBI"
This is the point of the song where it gets complicated. "Doing lines" could be inferred to a certain someone singing or possibly rapping, while the "white collar crimes" that were reported seem to relate to Swift and Braun's controversy and masters lawsuit in 2019.
Track 9: Bejeweled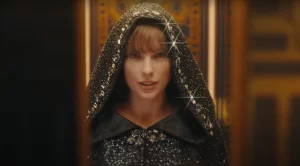 Time for track nine! One of the two "Midnights" music videos Swift has released, the "Bejeweled" music video is filled with Swift's famous Easter eggs, as well as the lyrics! Let's take a look! 
"Baby boy, I think I've been too good of a girl
Did all the extra credit then got graded on a curve
I think it's time to teach some lessons"
Swift reflects on the lessons she learned, and how she decides it's her turn to teach some.
"Sapphire tears on my face
Sadness became my whole sky
But some guy said my aura's moonstone
Just 'cause he was high
And we're dancin' all night
And you can try to change my mind
But you might have to wait in line
What's a girl gonna do?
A diamond's gotta shine"
The "Bejeweled" bridge is arguably one of the most poetical Swift has penned, with her stating clearly to those who come after her that she is not going to take it anymore. 
Taylor Swift has written countless mysterious songs with hidden meaning, and while the song itself is fairly straightforward, the music video is the complete opposite. It begins with a Cinderella-esque scene, with Swift playing the dirty princess scrubbing the floor. In the background of the scene, her song "Enchanted" can be heard… perhaps a hint to a re-record of her "Speak Now" album? This was not the only hint, Swifties speculated. Swift steps in an elevator and pushes the purple number three, and later sits on a clock pointed at 3:00 o'clock… and "Speak Now" was her third album with a purple album cover. She also released the music video on the anniversary of "Speak Now", further indicating her intentions to re-record her early album next. 
Stay tuned for more "Midnights" tracks coming soon!