Welcome to 1989, Swifties! As we venture through "Wonderland", we will embrace "This Love", which is Taylor's first pop album. With all "Clean" songs, twenty-five year old Swift takes us "Out of the Woods" and maintains "Style" while shaking off "Bad Blood". Even if this re-record is only in your "Wildest Dreams", it's coming to you October 27! Take a look through the album that changed Taylor's career. 
When Swift finished her last country album "Red", she was ready to write again- but this time differently. She started hearing melodies sounding more like pop in her head. When asked about her writing process, Swift was honest. "I'll be out and I'll just get some zinger in my head and I'll just write it down in an endless note-thing on my phone,". Not only was Taylor's music changing, but her life was changing as well. She moved to New York on her own, cut off her famous curls, became friends with her "squad", and of course, bought her first cat, Olivia Benson. Swift was leading a new life, and her fans got a glimpse of it through her newest album. Taylor Swift was born in 1989, so she has described this album as a "rebirth" of her sound. Let's take a look at this beautifully-told chapter of her life.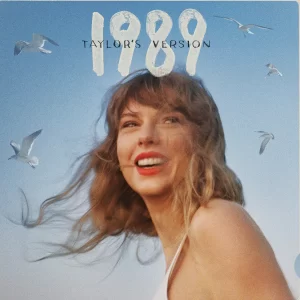 The opening track to 1989, Swift sings about her new adventures after pursuing her life-long dream of moving to The Big Apple. Bright lights, villages aglow…welcome to New York, Swifites! 
Lets face it: the narrative surrounding Swift's dating life around this time in her life was not great. Instead of trying to defend herself or deny it, she did what she does best: she wrote a song about it. She paints a picture of the character she's perceived to be: glamorous dinners, perfect relationship, and it of course, ends in a fiery breakup. 
This song upholds one of Swift's greatest metaphors: comparing an exciting relationship to trends and fashion. Swift once explained how she felt like she had someone in her life that never truly left. "You always kind of have that person, that one person who you feel might interrupt your wedding,". Swift sings about James Dean-esque features, red lipstick, and a thrilling relationship.  
One of Swift's most popular songs and music video (with 193 million views!), "Out of the Woods" has proved to be a timeless tune. Another one of Swift's greatest metaphors, Swift compares being stuck in a bad relationship to being lost in the woods. 
Time for track 5! Following the pattern of Swift's infamous emotional fifth track, "All You Had to Do Was Stay" is no exception. Instead of writing complex metaphors here, she simply tells the reader that everything would be okay if they would have just stayed. Who all has goose bumps? 
One of Swift's most popular songs of all time, "Shake It Off" has time and again proved to be an all time favorite amongst all Swifties. Taylor doesn't let the haters get to her as she dances the night away and makes the moves up on her own. A feel-good anthem, with a playful music video, this track never goes out of style. 
In this uniquely synthesized track, Swift tells a story throughout the verses, with two people thinking of each other at the same time unbeknownst to them. Swift experiments with the full pop sound in this track, with guitar riffs, different drum sounds, and synthetic transitions. Taylor wishes you would love this track.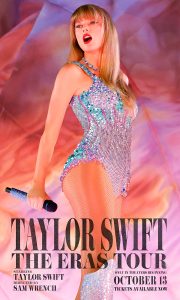 Taylor Swift is not big on diss tracks- she'd rather forgive and forget. However, "Bad Blood" explores Swift's angry, cold side, alongside a remix with Kendrick Lamar and a music video starring her A-list squad of friends. This new side of Taylor never goes unnoticed.
In one of Swift's most poetic songs, she narrates a relationship that ends before she is ready. Sunsets, dresses, and red lips make for a goosebump-inducing track. 
Swift takes on a different writing style in this track, where instead of using metaphors to discuss  a topic, Swift tells the listener exactly what to do. An instructional anthem with a catchy chorus, "How You Get The Girl" is a fan-favorite. 
Calm and slow, "This Love" portrays the delicate side of love. Swift autotunes her soft voice, creating a powerful effect on the already heart-wrenching lyrics. 
In a track where one of the only times Swift directly addresses her fame, this time she sings about how it affects her love life. The two hide from the paparazzi throughout the song and Swift shows him the places she's learned to take shelter as a result of her fame. Chases, flashing lights, and love as a fragile flame makes for a thrilling track. 
Time for the closing track! Swift sings about feeling finally free, or "clean" from a relationship. Her brilliant lyrics on top of her pain-filled voice makes for quite the closing track.