Welcome to the Splash Zone: An Inside Look at the Underground Sneaker Trade
It's a common sight to see Charlotte Latin School students parading around campus adorned in new Yeezys. These fashion statements truly exemplify the extent of their "drip." How can students afford these hype pieces, particularly footwear? Savvy teens in the know have discovered the art of buying, selling and collecting coveted kicks by dabbling in the dark corners that are commonly known as the underground sneaker trade.
"Selling shoes is a good way to make some quick cash and purchase more things, like more shoes," Ian Provencher '23, a sneaker fanatic said. "I got into shoes about two years ago when I purchased a pair of white Ultra Boosts and began to care about them because they were such a big investment," Provencher said. He began searching for good deals on popular shoes through apps such as GOAT and StockX. He moved away from StockX after a data breach scandal involving the release of more than 6.8 million credit cards, seriously damaging StockX's credible reputation. 
In the past two years, Provencher has made his way from Ultraboosts to Yeezys and more subtle (yet still "dribbling") flexes like New Balances, an upcoming trend at Charlotte Latin School. Now Provencher owns 16 pairs of shoes (a very respectable collection) and noted that what began as an interest in sneakers transformed from a hobby into a job. "It requires work and you can make a decent amount of money if you purchase and sell at the right times," Provencher said. Provencher has made a solid $2000.00.
Vivek Rao '23 has also built up his reputation in the hallways of Charlotte Latin School as "The Dripmaster" through the underground sneaker trade. "I love to collect, sell and resell shoes so I can always have hip new ones," Rao said. Rao's favorite pair of shoes are his prized Colorblock Grey Blue NMD R1s. Rao's interest in shoes first piqued in Middle School, and he and has focused his energies on enhancing his drizzle ever since. "Whenever I walk past Vivek I'm afraid he'll get me wet because I'm in the Splash Zone of his drip," Davis Thompson '22 said. 
"
"Drip isn't just a passing phase, it's a lifestyle.""
— Leigh Steinberg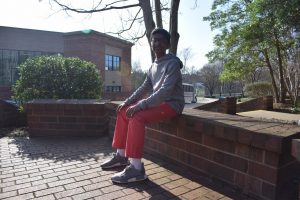 Fellow sneaker enthusiast Jerry Singleton '23 became interested in shoes when his father started buying him the newest Jordans. He continued to stay interested in shoes when he sold his first pair (Yeezy 350s) in seventh grade. Overall, Singleton has made $3000.00 but unlike Rao, he views his interest in collecting as a hobby and not as an avocation. "If you are dedicated, you should go for it. But it's not something to dedicate your future to," Singleton said. "This hobby has not taken over my life because a job is something you have to do, and this love for sneakers is really just a hobby," Singleton said.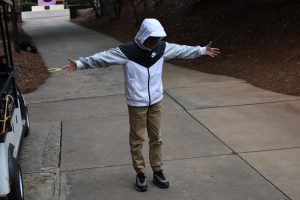 Singleton's passion for sneakers is a part of his life, but he does not let it take over because he's still invested in areas such as sports and school. 
Singleton's interests have expanded to streetwear as well. "It's not just about the sneakers. It's about how you can design your outfit with your shoes. Streetwear is so interesting because these brands are doing things so different from what other brands are doing," Singleton said. Singleton's interests regarding drip have evolved as the evolution of streetwear has expanded and changed. Now, Singleton has 15 shoes in his collection (17 if you count his slides). His most expensive purchases include the Yeezy 350 V2s for $300.00, a Champion and Supreme collaboration hoodie worth $250.00, and a Supreme backpack at a whopping $165.00. In the uber-competitive sneaker game, resellers have to raise the prices of hype shoes and clothing to make money. Supply and demand makes certain products fluctuate greatly in price, which Singleton understands, and it's safe to say he is no novice when it comes to the underground sneaker trade.
There are many insider tips and tricks that only seasoned resellers know. Singleton has some advice for novice resellers just beginning to dip their toes into the business. "Always take some of your money and be ready to invest in high value and high demand items. Continue to buy and flip your products until you can really make some money," Singleton said. Comparing sneaker trading to the stock
market, Singleton said, "Do not be afraid of making big investments." Fellow sneaker aficionado Rao focuses more on the safety of both the seller and buyer. Rao sells his shoes exclusively from GOAT, the renowned online shoe platform, and avoids other platforms such as StockX and Kixify because he does not feel they are as safe for the seller as GOAT. Rao preaches safety regarding shoe selling: "I will never use a platform where I need to meet with the buyer one on one," Rao said.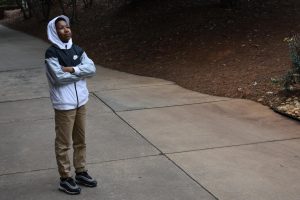 To "tie it up," since 2016, the sneaker trade has grown from a $55 billion industry to a $100 billion industry. If you want to dip your toe in the sneaker trade, you better lace up and get a "running" start.