Adele Waves "Hello" with Brand New Album "30"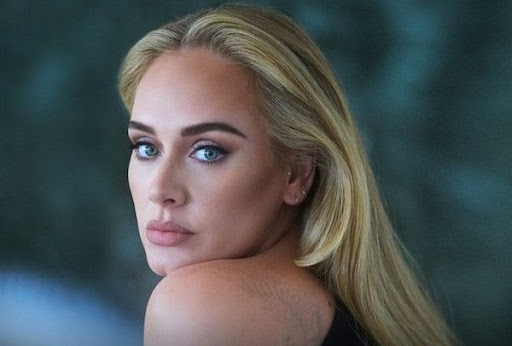 Written By Isis West, Staff Reporter
February 11, 2022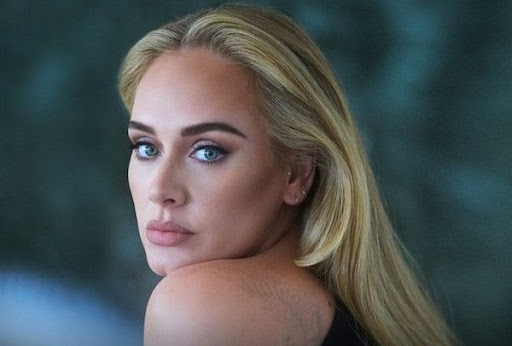 British singer-songwriter Adele crashes back into the world music market with her most recent release "30," on November 19, 2021. A six-year wait for a new LP from her was well worth it, as the album receives bucketloads of praise and accolades with every new day. Celebrities and the general public alike have listened, relistened, discussed and gushed over the project. The highly-anticipated album was preceded by her single release "Easy On Me," on October 14, 2021. Adele officiates a brand new "Hello" to the world, returning as a bigger and better artist than ever before. 
A matured voice complements a more mature Adele as she beautifully narrates the events and emotions that have encompassed her life since (a presumed) 2015. She encapsulates the rawness of themes such as her journey with weight loss, motherhood, divorce, anxiety, faith and womanhood, as well as odes to her inner-child, her own children, self-care, spiritual healing, and even forgiveness. According to Adele in an interview with CNN's Marianne Garvey, "30" is uniquely hers. Time and time again, Adele wins our hearts by simultaneously breaking them into one million pieces. From her simple and powerful production, reminiscent of that of Motown, mellow R&B, and classic emotional ballads, to her soulful and empowering vocals, everything that is "Adele" is a "once-in-a-generation" phenomenon.  
 Adele states across her now hundreds of recent interviews that she truly feels that "30" will "always belong to her." The album features exactly twelve tracks that play for around 58 minutes. The first of the tracks is titled, "Strangers By Nature."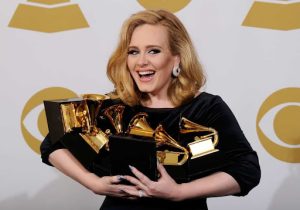 Track 1.) "Strangers By Nature"—"I'll be taking flowers to the cemetery of my heart, for all of my lovers in the present and in the dark"
Adele narrates the bittersweet demise of her ability to love and how this how consequently chipped away the connection and overall relationship with herself and the subject of such love. Her soft, layered vocals (especially in the chorus and outro) are accompanied by a simple piano and sweet, subtle strings. The song, according to Adele, was also an ode to Judy Garland and her signature mellow yet haunting singing style. 
Track 2.) "Easy On Me"—"There ain't no gold in this river, that I've been washing my hands in forever"
Adele reflects on her own mistakes in adulthood and how they are linked to her childhood experiences on the lead single. The classical ballad features her admitting to and accepting the unfortunate situation that was her divorce but also emphasizing that she is still human and has "good intentions," pleading with her husband, son and the world to take it easy on her and forgive her for any heartache. 
Track 3.) "My Little Love"— "My little love, I see your eyes widen like an ocean when you look at me so full of my emotions"
Perhaps one of her most raw and tear-jerking tracks, this hidden gem is a six-minute ode to her son, Angelo. She soulfully recognizes her mental struggles with motherhood and how much she sees this emotional instability affect her son. She details the heartache of having to explain her separation from Angelo's father to Angelo himself, most poignantly demonstrated through the raw voice notes at the end of the song, featuring dialogue and reflections from both Adele and Angelo himself. Adele strives to show Angelo who she really is, her identity outside of being his mother. How she is imperfect, multi-faceted and still learning a lot about life. Sonically, Adele describes track three as a "sexy 70s groove" with "heavy strings."
Track 4.) "Cry Your Heart Out"— "Cry your heart out, it'll clean your face"
This track features Motown-style background vocals and production with a hint of mellow and old-school reggae. She narrates how she has learned over the years that it is absolutely okay to cry when you are feeling scared, lonely, happy, confused, nostalgic, tired, or really anything at all. It is okay to feel your emotions in as grand of a way as crying if you feel inclined to do so. Get them all out before it is too late and you are stuck in a cycle of hurt with bottled-up emotions! 
Track 5.) "Oh My God"—"I ain't got too much time to spare, but I'll make time for you to show how much I care"
This track features a steady 'thump and claps' beat like those of traditional southern folk songs. The medium-paced percussion is complemented by gospel-like vocalizations and riffs from both Adele and the background vocals. She tells the story of her plight with love with now ex-husband Simon after being skyrocketed to fame from her album 21. The fame came with sadness and loneliness for her but she somehow still found herself throwing herself into the arms of her new love despite feeling as if she should take time for herself. This song provides a bit of background context for Adele and her mental state over the years and how that impacted her personal relationships. 
Track 6.) "Can I Get It"—"Pave me a path to follow and I'll tread any dangerous road"
The production and melodies of this song seem like an ode to the production and melodies featured on her hit song "Rolling in the Deep." "Can I Get It" takes a spot for one of Adele's more experimental songs. Her verse to pre-chorus build-up leads smoothly into a sort of anti-climactic chorus, rid of percussion and strings. It is a different take on a signature style from Adele when she takes on the pop genre. She sings about wanting a real love and relationship to help heal her brokenness instead of casual hook-ups. 
Track 7.) "I Drink Wine"—"How can one become so bounded by choices that somebody else makes?"
This sweet-sounding song serves as an ode to her inner child and her past self. She profoundly reflects on the vast curiosity and liveliness that she once had for her life and for the world itself. Now, she says, those joys have been spoiled by the experiences of her work and personal life and have prompted her to instead just "soak up wine" as a way of escape. One of the many unique things about this track is the fact that each chorus is sung differently. Despite the depressing topics mentioned in the track, Adele still wanted it to have a sort of "sixties" and "sarcastic" vibe, so she could learn to sometimes not take herself too seriously. 
Track 8.) "All Night Parking"—"I know you've got things to do…" 
All Night Parking features percussive and jazzy production with a yearning tone of voice from Adele who is reeling and overwhelmed by the feeling of finding new love. She describes constantly dreaming about them "all night long" and loving the way they call her "beautiful." She cannot help but long to see them at every moment in the day. 
Track 9.) "Woman Like Me"—"You're driving me away, give me a reason to stay"
In "Woman Like Me" Adele details her subtle frustration with a partner who chooses not to accept the love and help that she offers. She knows she's the type of woman that can effectively fix them and make them feel less broken and lifeless. However, Adele describes her partner as lazy and not willing to put in the effort to fix their life and relationship, causing Adele to have doubts about their relationship and ultimately fall out of love. They are their own worst enemy. A soft bass and drum-led instrumental, the song encapsulates the dullness and laziness of such a lifestyle.
Track 10.) "Hold On"—"Hold on, you are still strong"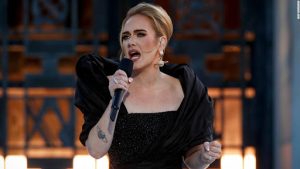 This 6-minute long track features an easy-going tempo and instrumental that progresses into a grand and vivacious "church-choir-Esque" ballad. Adele's powerful voice combines with choral vocalizations to tell the world to "just be patient" with themselves and the rest of the world. Despite their struggles, hardships and heartaches, things are only destined to get better if they simply hold on.
Track 11.) "To Be Loved"—"I built a house for a love to grow" 
"To Be Loved" is another 6-minute long track; a simple and slow piano ballad. She talks about constantly depending on herself to make it through the ups and downs of her life. She ultimately knows that personal sacrifices must be made at the expense of her fears and sadness in order to keep pushing on and to get the things that she deserves such as love. She also subtly implies that love can make people do crazy and insensitive things, but at the very least, she wants it to be known that she tried in all she did. She delivers this powerful message in a soulful and raw vocal performance. 
Track 12.) "Love Is A Game"—"All your expectations of my love are impossible"
The final track of "30," "Love Is A Game" is a "whimsical" 6-minute long track detailing the gruesome and often unfair rules and outcomes of love. She uses a simile to directly compare love to being a game, filled with ups and downs, heartache and euphoria. Where satisfaction and steadiness are never guaranteed. The song sounds as if it should be played during the resolution of a romance movie. It is a beautiful and bittersweet way to end the project.