Roll Veggies: Top 10 Vegetarian Restaurants Near CLS
Written By Mia Zottoli , Co-Editor in Chief
October 26, 2022
With the growing popularity of vegetarianism, nearly every restaurant has at least one option for vegetarian customers. However, as I near my second year as a vegetarian, I noticed that my restaurant meals mainly consisted of salads, where the only protein I consume is a few morsels of cheese sprinkled on top of the lettuce. As vegetarians, we have to work a bit harder to make sure that we get all of the nutrients we need, and when our only options at restaurants come up short, we find ourselves at a crossroads between wanting to eat out and knowing that our bodies won't be satisfied even at some of our favorite restaurants. Since the number of vegetarians has risen considerably (especially among teenagers, and more specifically, students at Charlotte Latin School) I compiled a list of the best nutrient-filled vegetarian options at restaurants near the school. Now students will have more choices beyond just mac-and-cheese and a salad when they need a meal before a game, rehearsal, or for OCL. 
The Arboretum
1. Tacos 4 Life 
One of my all time favorites, and a restaurant growing in popularity among younger populations, Tacos 4 Life, a taco shop that donates meals to hungry children for every meal you buy, leaves vegetarian patrons satisfied with the plentiful options available to them. With delicious seared tofu as a substitute for any dish, Tacos 4 Life curates an inclusive menu for vegetarians. From tofu quesadillas to southwest rice bowls to crispy eggplant tacos, Tacos 4 Life provides plenty of protein options through tofu, black beans, cheese and more. 
My Go-To Meal: Tofu Quesadilla with side House Salad (+ chips and salsa) 
Price Range: $3 – $10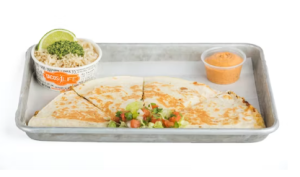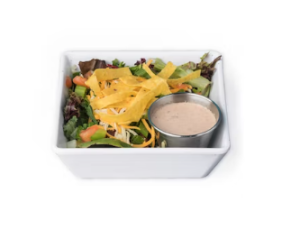 With a lively atmosphere and great customer service, Noodles & Company not only offers a positive environment for students to hang out or work but it also provides plenty of vegetarian options. Although many people's go-to meal is their world famous Wisconsin Mac & Cheese, Noodles & Co also has plenty of options with tofu, along with cheese tortelloni and penne rosa. 
My Go-To Meal: Japanese Pan Noodles With Tofu 
Price Range: $6 – $12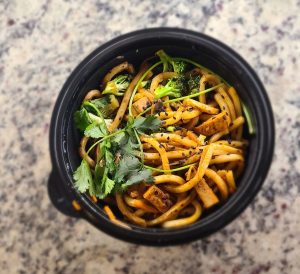 Malaya Kitchen boasts exceptional service and a menu featuring a wide variety of flavors, including Indian and Chinese food in addition to Malaysian cuisine. The restaurant is one of the most vegetarian friendly places near Charlotte Latin School with an entire page on their menu dedicated to vegetarian meals and plenty of meal options featuring roasted vegetables and/or tofu.
My Go-To Meal: Tofu with Mixed Vegetables 
Price Range: $10 – $22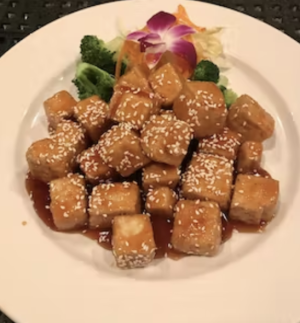 While this place isn't a sit down restaurant, Nautical Bowls is a great place for a quick, healthy meal. With organic, gluten-free, dairy-free, and plant-based ingredients, you can build your own acaí bowl or choose from the signature bowls provided. 
My Go-To Meal: Sunrise Bowl 
Price Range: $8 – $14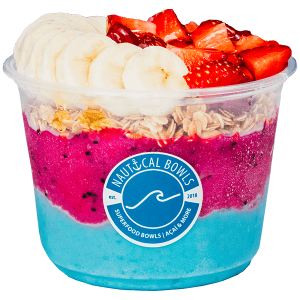 The Promenade
5. Showmars 
With service so fast it's almost as if they have your food ready before you even order it, Showmars is a great place for a quick meal–and vegetarians have many great options to choose from. A mix of American and Greek cuisine, Showmars provides delicious greek pitas and multiple beyond meat options. From a Beyond Burger to a Mediterranean hummus salad, Showmars offers a variety of meals even for picky eaters. 
My Go-To Meal: Greek Veggie Pita with side of fruit
Price Range: $8 – $14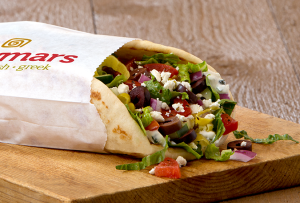 Primarily a place for nutritious fruit and vegetable smoothies, Tropical Smoothie Cafe also has a few food options for vegetarians. From a hummus veggie wrap to an avocado grilled cheese, vegetarians can get a quick well-rounded meal or just a snack.
My Go-To Meal: Hummus Veggie Wrap and Sunrise Sunset Smoothie  
Price Range: $6 – $10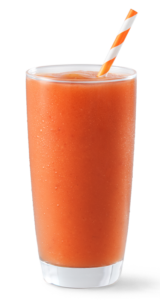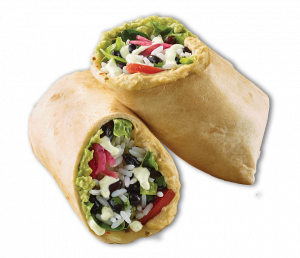 7. Queen City Craft and Gourmet 
A little on the fancier side, Queen City Craft and Gourmet provides excellent service and a homey atmosphere. The restaurant offers delicious falafel which you can add to many of their salads in order to get extra protein. Additionally, they offer a falafel pita and a truffle mushroom risotto for those who prefer alternatives to salad. 
My Go-To Meal: Falafel Pita and House Made Pretzels appetizer 
Price Range: $10 – $25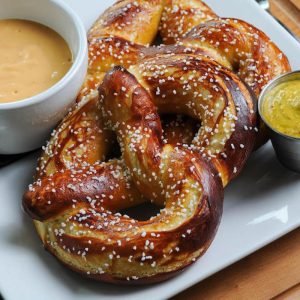 Waverly
8. Cava
A Mediterranean style fast casual restaurant with line-style ordering, Cava provides options for salads, grain bowls and pitas. Given the customization opportunities, Cava allows for a wide variety of nutritious meals. From roasted vegetables to hummus to (my personal favorite) falafel, there are plenty of delicious and savory meals to choose from. 
My Go-To Meal: Crispy Falafel Pita
Price Range: $8 – $12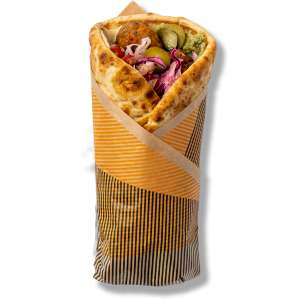 9. Viva Chicken 
Despite the name, Viva Chicken does not only have meals with chicken. In fact, most of their meals are vegetarian with the option to add chicken. From a quinoa stuffed avocado salad to arroz chaufa, a dish with rice, peppers, eggs, and more, Viva Chicken offers many dishes filled to the brim with nutrients. 
My Go-To Meal: Tacu Bowl with side of Fresh Fruit 
Price Range: $6 – $12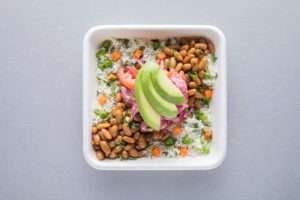 10. CO
With unique architecture and a warm feel, CO not only offers delicious food but also an enjoyable eating experience. Along with well labeled vegetarian options on their menu, including a spicy garden bowl with tofu and banh mi with lemongrass tofu, CO also has vegan and gluten-free menus available upon request. 
My Go-To Meal: Spicy Garden Bowl with Tofu Buns appetizer 
Price Range: $10 – $25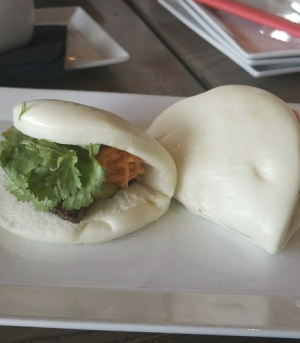 Although it's often difficult to find a variety of nutritional meals for vegetarians, these 10 restaurants offer a plethora of options with a variety of tastes. So, next time you go for OCL or get food after school, try one of these places. You never know, you might discover your new favorite restaurant.